Distin Wraps Up The Outdoor Double With A Successful High Jump
2 min read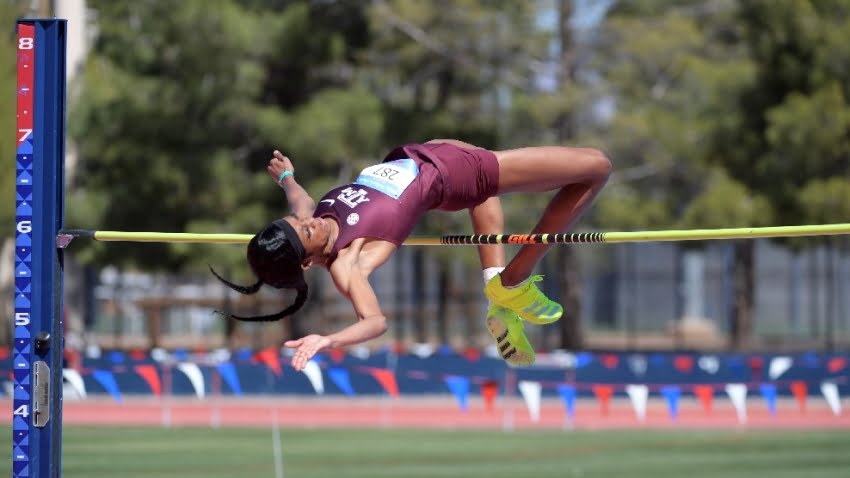 She and University of Tennessee Long Jumper Wayne Pinnock Were the Only Jamaicans to Win in the Finals
The fourth and final day of the NCAA Division 1 outdoor championships was recently held at Hayward Field at the University of Oregon in Eugene, and Jamaica's state reigning champion Lamara Distin of Texas A&M University (TAMU) clinched the NCAA double.
Distin, who had in March won the Indoor Championships title, improved from her second-place finish in the Outdoor Championships by clearing 1.95m. She knocked down the bar all three times, failing to match the college record of 2.00m.
She and University of Tennessee long jumper Wayne Pinnock were the only Jamaicans to win in the finals, with Kemba Nelson of the University of Oregon and TAMU's Charokee Young placing 2nd in individual competitions.
Distin, who shattered both national records this year, won all four major championships in a clean sweep, taking home both the national and South-eastern Conference (SEC) titles. He also met the qualifying standard for the World Athletics Championships, which will be held next month at Hayward Field.
At 1.80 meters, Daniella Anglin, a freshman from South Dakota, placed 14th overall in the high jump. Nelson finished second in the 100-meter race in 11.02 seconds, the same time as title holder Julien Alfred of Texas University, while fellow Texan Kevona Davis, a Jamaican, finished seventh in 11.22 seconds.
Nelson came 4th last year and ran a personal best of 10.97 seconds in Thursday's semi-finals.
Davis ran the 200 meters in 22.50 seconds (1.3 m/s) for fifth place. Young finished second in the 400-meter race in 50.65 seconds.
Texas' Stacey Ann Williams came in 5th with 51.13 seconds, and Baylor University's Kavia Francis came in eighth, running in 52.16 seconds. Ackelia Smith ranked 4th in the triple jump with a leap of 13.79 meters (-0.1 meters per second), and Danielle Spence placed fourteenth with a leap of 13 meters.
About Author