The Memory of His Goal Against Mexico Gives Spartak Moscow's Nicholson Motivation
2 min read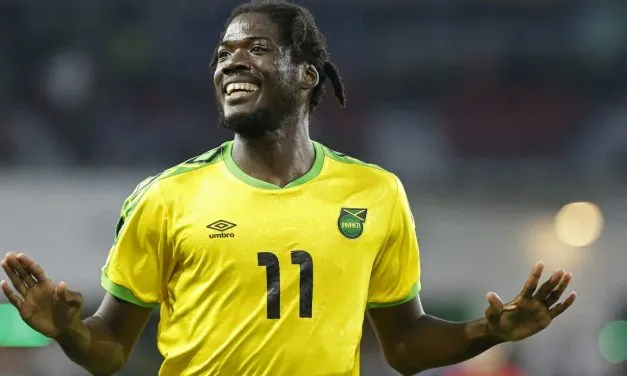 The 25-year-old Recently Helped His Team Spartak Moscow Win the Russia Cup
When the two teams engage for their 1st Concacaf Nations League matchup today at the National Stadium, Shammar Nicholson is determined to recreate the accomplishment he accomplished against Mexico during the World Cup qualifying matches.
Nicholson can still vividly recall the goal, a lovely left-footed shot just inside the 18-yard area that tied the game at 1-1 for the Boyz before they gave up a late goal in the 1-2 loss in Mexico City.
The 25-year-old, who had helped his team Spartak Moscow win the Russia Cup, is once again anticipated to produce the goals when the Reggae Boyz face the Mexicans, and he is optimistic that a replication of that effort will result in a successful outcome this time.
Nicholson said that the game will be big and one that will also be really difficult. He has always believed that anything is achievable and that they just have to work together and collaborate to make things work.
He went on to say that his main objective is to score more goals for Jamaica, therefore he constantly plans to accomplish that. The boys have been working hard, and everyone is in good shape.
All they need is to get out there and work because they are focused and motivated. He also has put together a few scoring pieces in practice, so he is really looking forward to it as he attempts to recreate them in the match.
Jamaica's most recent victory over Mexico, by a score of 1-0, was in the Concacaf Gold Cup 2017. Jamaica will face Mexico in their return leg match in 26th March 2023.
About Author