Donaldson Committed to Developing Chemistry of Reggae Girlz
2 min read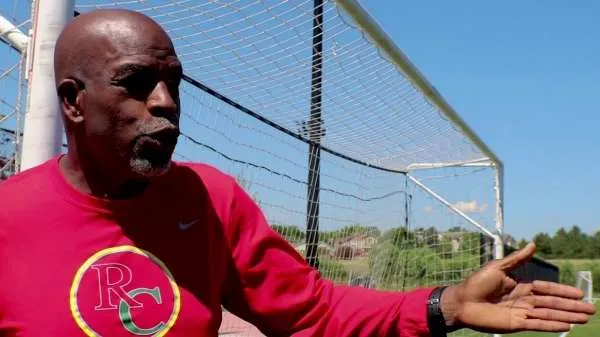 He is Leading a Workshop that Brings Together Players and Experienced Coaches
As the Concacaf Women's Championship approaches, interim Head Coach of the Reggae Girlz team, Lorne Donaldson, is addressing the challenge with confidence and courage. Donaldson is preparing to welcome the squad to his home in Colorado for the 1st of two pre-tournament workshops.
Donaldson was officially selected to replace Vinimore "Vin" Blaine, who was forced to leave after losing the confidence of the Reggae Girlz.
The 26 players and Donaldson's assistants, AK Lahkani, Xavier Gilbert, Laurie Thomas, and Alyssa Whitehead, are anticipated to turn up within the week. The remaining support personnel will also attend workshop. The two-week camp, which was originally scheduled to run from June 14 to June 28, will now start on 16th of June.
Defender Deneisha Blackwood and Havana Solaun (midfielder), who scored for Jamaica at the 2019 Fifa Women's World Cup have been included in the squad after recovering from injuries, while Marlo Sweatman is conspicuously absent.
The goal of Donaldson's camp, which was made possible by the Bob and Rita Marley Foundation, is to reacquaint the athletes with the training team in order to map out a strategy for the Women's Championship, which takes place in Mexico from July 4–18.
Donaldson, who together with Hue Menzies and his other assistant Andrew Price led the Girlz to their unprecedented Fifa Women's World Cup berth, is well aware of the value of having the appropriate group supporting coaches.
He has made sure that his personnel is filled with well-known names. Apart from Thomas, who is reportedly strengthening the training team, Gilbert Lakhani, and Whitehead, have all at some point played for the senior Reggae Girlz squad.
Along with physical trainer Jason Henry, Will Hitzelberger is anticipated to resume work in helping the Girlz get fit. Video analyst Sanford Corbin also comes back after being dropped since the first-round world cup qualifier in Grenada.
About Author