Dominant First Half Display Powers Jamaica to 4-1 Victory over Trinidad and Tobago
3 min read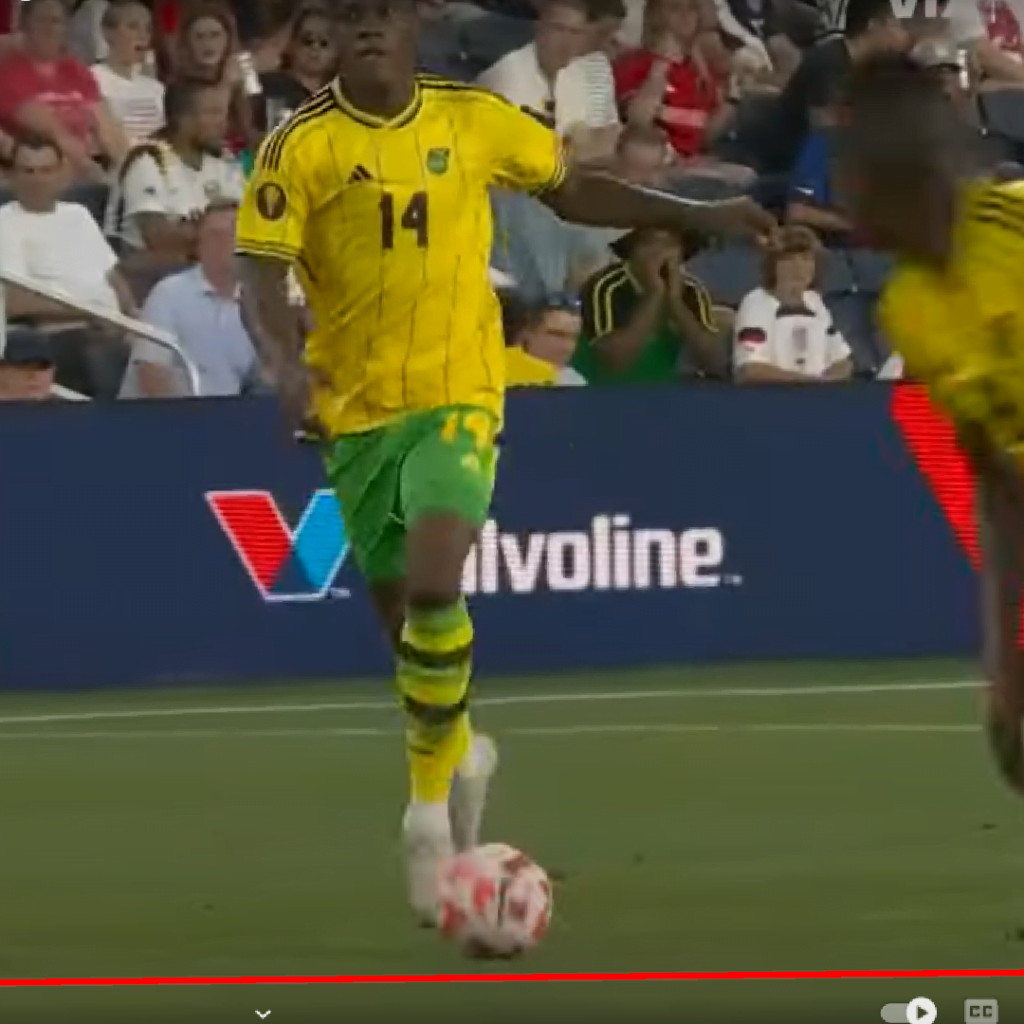 Jamaica Outshines Trinidad and Tobago with a Thrilling 4-1 Victory
In an exhilarating match between the Jamaica Reggae Boyz and the Trinidad and Tobago Soca Warriors, Jamaica showcased their attacking prowess, particularly in the first half, securing a convincing 4-1 win. Let's dive into the thrilling details of this action-packed encounter and explore the key moments that led to Jamaica's dominant performance.
Impressive Start and Early Missed Opportunities
From the opening minutes, Jamaica displayed their intent to dominate the game. Just two minutes in, Bobby Reid missed a golden opportunity after a sleek back heel pass from Michail Antonio. Reid's shot found the side netting when he had a free-running Leon Bailey available for a pass. This early chance was a sign of the threat the Reggae Boyz would pose throughout the match.
Jamaica Takes the Lead
In the 14th minute, Jamaica broke the deadlock when Leon Bailey embarked on a mesmerizing dribble from midfield to the final third. Bailey found Antonio, who swiftly turned to find Bailey back in space. Bailey spotted Damarai Gray making a run to his left and slipped him a perfectly weighted pass. Gray unleashed a brilliant strike to the far corner, giving Jamaica a well-deserved 1-0 lead.
Expanding the Advantage
Jamaica continued their attacking onslaught, and in the 18th minute, Joel Latibeaudaire delivered a precise pass over the top to release Bailey behind the defense. Bailey calmly slotted the ball past the goalkeeper, and after a VAR review confirmed the goal's validity, Jamaica extended their lead to 2-0 within 20 minutes. Gray then showcased his prowess by scoring his second and Jamaica's third goal in the 30th minute. Kevon Lambert's relentless work in midfield played a vital role in setting up the goal.
Trinidad and Tobago's Response
The Soca Warriors showed resilience in the second half and managed to pull one goal back through Andre Rampersad's strike in the 49th minute, making the score 3-1. However, this setback motivated Jamaica to regain control and search for their fourth goal.
Missed Opportunities and Richards' Impact
Despite several missed chances, including Bailey's squandered opportunity and Nicholson's deflected shot, Jamaica remained dominant. In the 70th minute, Trinidad and Tobago was awarded a penalty for a handball by Damion Lowe, but VAR overturned the decision. The substitution of Dujuan "Whisper" Richards, a promising talent recently signed by Chelsea Football Club, proved to be a masterstroke by coach Heimer Halgrimmson. Richards made an immediate impact, playing a one-two pass with Lembakisia, dribbling to about 30 yards outside the box, and firing a shot that deflected off the Trinidadian defenders and into their own goal. Whisper's shot on goal showcased his incredible precision and rewarded Halgrimmson's faith in him.
Group A - CONCACAF Gold Cup 2023 Table Standings
Conclusion
Jamaica's dominant display in the first half, highlighted by their attacking prowess and clinical finishing, paved the way for a resounding 4-1 victory over Trinidad and Tobago. The Reggae Boyz, led by influential players such as Leon Bailey, Michail Antonio, and Damarai Gray, showcased their strength and depth in the squad. With this impressive win, Jamaica sends a strong message to their opponents in the CONCACAF Gold Cup, demonstrating their ambition to lift the trophy.
About Author