Duhaney Park Red Sharks Won their 6th Rugby National Club Championships Title
2 min read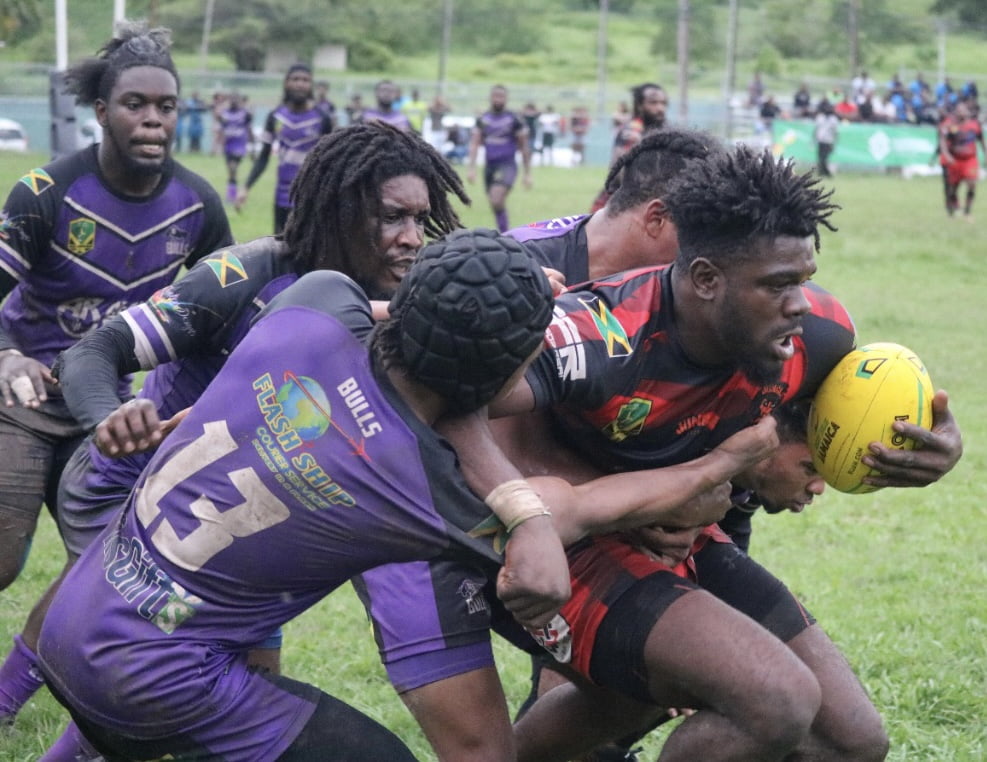 Duhaney Park Red Sharks won their 6th consecutive National Club Championship (NCC)
Grand Finals, and 8th overall, with a pulsating 40-18 win over Washington Blvd. Bulls on
Saturday at the UWI Mona Bowl.

The first half was filled with plenty tension and drama as both teams traded scores, the Bulls
jumped to a 6-0 lead, but the Red Sharks responded well and held a narrow 16-12 lead at
half time. In the second half, the Red Sharks took control of the game, running in five tries
whilst Bulls could only muster one additional score.

Red Sharks were led by Fullback Javian Bryan with 8 points from 4 goals, Kenneth Walker
and Jenson Morris scored 2 tries whilst Miguel Facey, Joseph Shae, Chevaughn Bailey
(MVP) and Andrew Simpson scored a try each.
For the Bulls, Lawrence Drummond led with 6 points from 3 goals and Shamoy Stewart,
Oshane Edie and Daniel Morrison scored one try apiece.
Winning Head Coach Roy Calvert commented:

"We were a bit scrappy, we had too many knock-ons, but to score 40 points we had to
chance our arm a bit. In the first half we moved from what works for us which is using 3-4
tackles to lay a platform, instead we were going one in, and looking to play off the second
tackle. In second half we went back to basics and scored 24 points. Hats off to the Bulls, they
gave it to us, but my boys stood up and pulled it off and I am very proud of the team."
Derone Davis coach of the Bulls said:

"It was unbelievable being our first Grand Finals. We started well, we dominated the middle in
the first 40 minutes, which was our game plan. Hakeem, Makaya and Kyle were especially
damaging both carrying the ball and tackling and that kept us in it. We started the second 40
positively but fatigue set in, our skills broke down and we lost the script. Congrats to the Red
Sharks on a well-deserved win"

In other games played, Jamaica Defence Force Warriors were comfortable 16-0 winners
over West Kingston Hyenas in the 3 rd Place paly-Off. Tries came from Courtney Davies,
Demar Williams and Okeano Stephenson while Nicolai Kennedy kicked 2 goals.
In the NCC U19 Grand Finals, Portmore Rugby League Club defeated Washington Blvd.
Bulls 4-0 courtesy of a try from Rasheed Pencle. Meanwhile, in the other U19 club game St
Bess Rugby League Club defeated Liguanea Dragons 26-0 for third place.
About Author