Dujuan "Whisper" Richards: Should He Be in the Jamaica Reggae Boyz Gold Cup Squad?
2 min read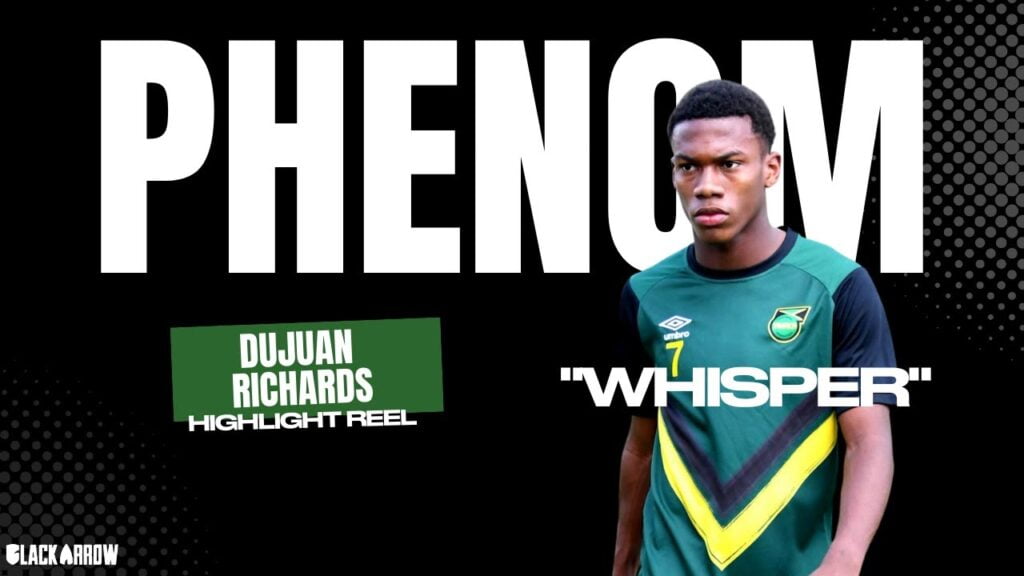 Is Dujuan "Whisper" Richards the Future of Jamaica's Reggae Boyz?
The upcoming CONCACAF Gold Cup 2023 promises to be an exciting tournament for football fans worldwide, and Jamaica's Reggae Boyz are set to take the competition by storm. As the squad prepares for the tournament, there's one name that's been on everyone's lips – Dujuan "Whisper" Richards.
Richards is a 17-year-old player from the Phoenix Academy, coached by Leon Bailey's father and agent Craig Butler. He recently signed a pre-contract with Chelsea in the English Premier League, making him one of the most exciting young talents in Jamaica.
In a recent set of friendly games against Trinidad and Tobago, Richards showcased his incredible talent, catching the attention of the Reggae Boyz coaching staff. However, he was left out of the squad that faced Mexico in the Azteca, a decision that was met with some disappointment by fans and pundits alike.
As allsportsjamaica.com believes, Richards should have gone to Mexico to gain the experience of being on the bench in such a huge stadium. After all, Leon Bailey himself was overwhelmed with the experience of playing in the Azteca for the first time.
With the Gold Cup just around the corner, it's time to ask the question – should Dujuan "Whisper" Richards be in the Jamaica Reggae Boyz squad?
There's no denying that Richards is a talented player, and his recent performances have shown that he has what it takes to compete at the highest level. He's already signed a pre-contract with one of the biggest clubs in the world, and he has the potential to be a star of the future.
But with the Gold Cup being such a high-profile tournament, is it the right place to expose a young player like Richards to top-level international football? The Reggae Boyz will be facing some tough competition in the group stages, including defending champions USA and Nicaragua. Is this the right environment for a 17-year-old to thrive?
On the other hand, the Gold Cup could be the perfect opportunity to get Richards ready for the big stage. Even if he doesn't get much game time, just being on the bench and soaking in the atmosphere could be invaluable experience for the young player.
Ultimately, the decision on whether or not to include Dujuan "Whisper" Richards in the Jamaica Reggae Boyz Gold Cup squad rests with coach Heimir Halgrimmson. He'll be looking to get his best squad available, including the professionals in Europe. But with the potential for a World Cup appearance in 2026, it's worth considering whether Richards should be given a chance to shine in the Gold Cup.
About Author