"Dunbeholden Dominates with 4-0 Victory over Montego Bay United in JPL Match Week 22"
2 min read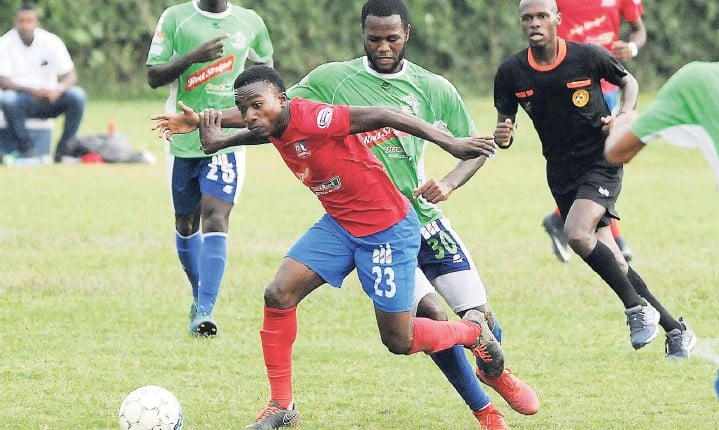 Dunbeholden F.C. Dominates Montego Bay United F.C. with Impressive 4-0 Win: Match Week 22 Review
Dunbeholden FC hosted Montego Bay United FC in an exciting Jamaica Premier League Match Week 22 game. The match started off slowly, with both teams looking to find their footing in the opening minutes. However, Dunbeholden began to find their rhythm and created a few early chances, but the Montego Bay United defense held firm.
In the second half, the game took a turn as Nickoy Christian and Peter McGregor both scored a brace to give Dunbeholden an impressive 4-0 victory. McGregor also picked up an assist in the game. McGregor, who had been in a bit of a slump recently, will surely gain some confidence from his two goals and will look to continue his scoring form in the remaining games.
Dunbeholden's win takes their points total to 32 and keeps their mathematical hopes of making the top 6 for the playoffs alive with four games remaining. The team will need to continue their winning form if they are to have any chance of securing a spot in the playoffs.
Overall, it was an impressive performance by Dunbeholden, who dominated the game from start to finish. Montego Bay United will be disappointed with their performance and will need to regroup quickly if they are to salvage anything from the remainder of the season.
For more in-depth coverage of the Jamaica Premier League and other Jamaican sports, be sure to check out allsportsjamaica.com. From game previews and match reports to exclusive interviews and analysis, allsportsjamaica.com has all the latest news and updates on Jamaican sports. Stay informed and never miss a beat with allsportsjamaica.com.
About Author