Elaine Thompson-Herah Looking For A New Coach
2 min read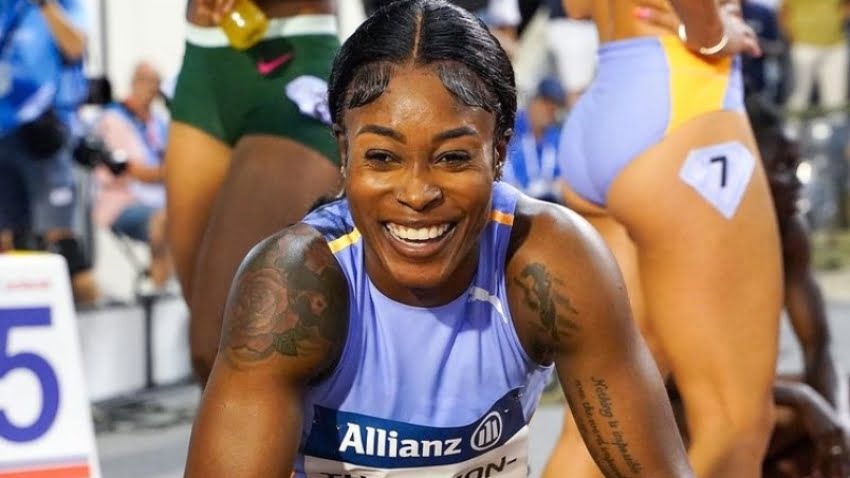 AndiSports Management said that they will reveal Thompson-Herah's new coach once they complete their search
Jamaican superstar sprinter Elaine Thompson-Herah is said to be searching for a new coach. This news comes after the five-time Olympic Games gold medalist broke her relationship with her ex-coach Shanikie Osbourne.
Recent reports claimed that the sprinter split with Osbourne because of money issues. Their split came as a surprise because the pair was enjoying a lot of success together.
Thompson-Herah released as statement through AndiSports Management, the company that manages her. The company claimed that they were forced to parts ways with coach Osbourne because he wanted an unreasonable contract. They claim that Osbourne only wanted a contract that favored him and without any room for negotiation. They claimed that this isn't the norm when dealing with coaching services. They were left with no choice but to look for another talented coach.
The Jamaican sprinter is fastest woman alive and the current national record holder. She achieved these accolades after achieving a personal best 10.54 seconds.
AndiSports Management said that they will reveal Thompson-Herah's new coach once they complete their search. They claimed that they choose a coach who will maintain their athlete's high standards. They are hoping to reach and exceed Thompson-Herah's goals for the 2024 outdoor athletic season.
Thompson-Herah's biggest achievements are gold medals in the 100m race at the 2021 Japan and 2016 Rio de Janeiro Olympic Games. She has won many medals despite being slowed down by a persistent Achilles injury. In 2022, she won the bronze medal in the 100m at the World Championships in Eugene, Oregon. This performance was only bettered by teammates Shelly-Ann Fraser-Pryce and Shericka Jackson who finished before her.
About Author