NACAC names Elaine Thompson-Herah as the Athlete of the Year
2 min read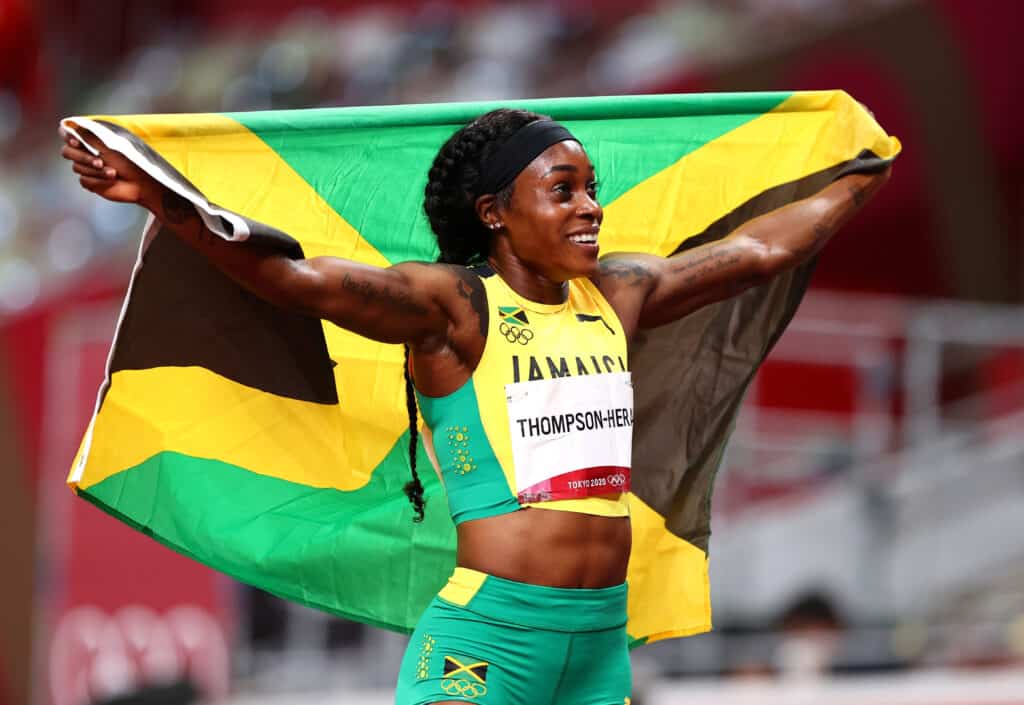 Ryan Crouser of the United States and Jamaica's Olympic champion Elaine Thompson-Herah have been named as Athletes of the Year by NACAC.
The North American, Central American and Caribbean Athletics Association decided to give the 28-year-old Crouser the award after enjoying an incredible season where he won the Diamond League trophy and Olympic gold. He also owns the men's shot-put records for both indoor and outdoor world records.
However, the public's imagination was captured by 29-year-old Elaine Thompson-Herah.
The Jamaican star made history in 2021 after she delivered some of the most memorable performances of all time. Elaine Thompson-Herah cemented her name among the greatest athletes by winning two gold medals at the Tokyo Olympic Games. She did it in just over three weeks, between July and August.
The Jamaican also boasts of having two gold medals from the Brazil 2016 Olympics. She won these medals after winning the 100m race in a time of 10.61 and 21.53 seconds in the 200m race.
Thompson-Herah topped off her double Olympic triumph by winning the sprint relay with Jamaica. She dominated her teammates, securing a new national record with a run of 10.54 seconds, and–like her 200m Olympic win–the fastest time in the world since Florence Griffith-Joyner's World record in 1988.
Thompson-Herah secured a time of 10.65 seconds in the women's 100m final in Zürich, making this her third Diamond League title. This means that Jamaica has won seven women's 100m races in the Diamond League competition.
It difficult to secure the quickest times in 200m and 100m and that is evident in the fact that only five women have done it before. Impressively, Jamaica has produced four out of those five women. Following her 2016 victories, Thompson-Herah is now the first woman ever to repeat that feat.
Only her fellow teammate Shelly-Ann Fraser-Pryce can brag of having times below 10.80-second barrier in as many as 15 times.
However, Thompson-Herah has proved to be even better than Flo Jo when it comes to sub-10.70 runs. Shericka Jackson, Fraser-Pryce and Thompson Herah completed the podium in this year's Tokyo Olympics. The three Jamaicans dominated the 100m race and have a combined numbers of 34 runs under 11 seconds.
The World Championships will happen in 2022 and everyone wants to see if Thompson-Herah will put in even better performances. She will be going in as the defending champion. Excitement will certainly hit fever pitch since the World Championships will be happening for the first time the United States.
Elaine Thompson-Herah certainly owned 2021 when it comes to athletics and we are sure she will continue to hit headlines in 2022. She managed to build a name for herself during a time when the world was going through challenging and uncertain times. 2021 will go down in women's sprints history as one of the greatest years ever.