Faulkland finally Secures Hard-Fought Win Against Chapelton
2 min read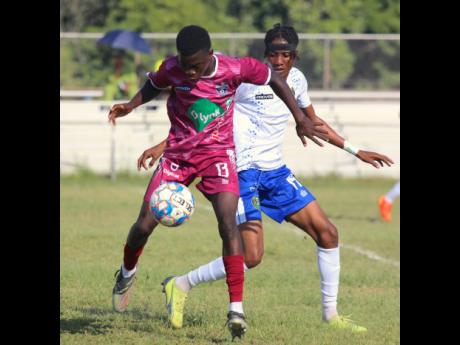 Now that the first round is over, Faulkland occupy the 13th position with six points while Chapelton have three points at the bottom of the table
Faulkland fans were overjoyed to see their team end their winless start to the ongoing JPL season. This win comes as head coach Gregory Palmer made his return to the club. This means that they have ended a 13-match winless streak in the Jamaica Premier League.
Faulkland was facing off against fellow strugglers Chapelton Maroons at Ashenheim Stadium. The two teams were separated in the 79th-minute when Neil Clarke produced an immaculate goal. There were no more goals and the game ended in 1-0 score-line in favor of Faulkland.
The two bottom teams battled hard to come up with a win and they both came close to scoring before the goal arrived in the 79th minute. Chapelton will probably be regretting their missed chances. Most of Chapelton's chances came in the second half. Interestingly, the goal came against the run of play.
The Faulkland board was forced to recall Palmer after they found themselves stuck in the bottom of the JPL. This means that Leacroft Lettman has been dismissed from his position a s head coach. Palmer became a Faulkland legend after he helped the team gain promotion last season.
Palmer believes that his players were rewarded for showing a positive attitude in the game. He believes that they deserved to get the win especially after suffering with terrible results all season.
Now that the first round is over, Faulkland occupy the 13th position with six points while Chapelton have three points at the bottom of the table.
About Author