Following the Examination, Vin Blaine Maintains Management of Reggae Girlz
2 min read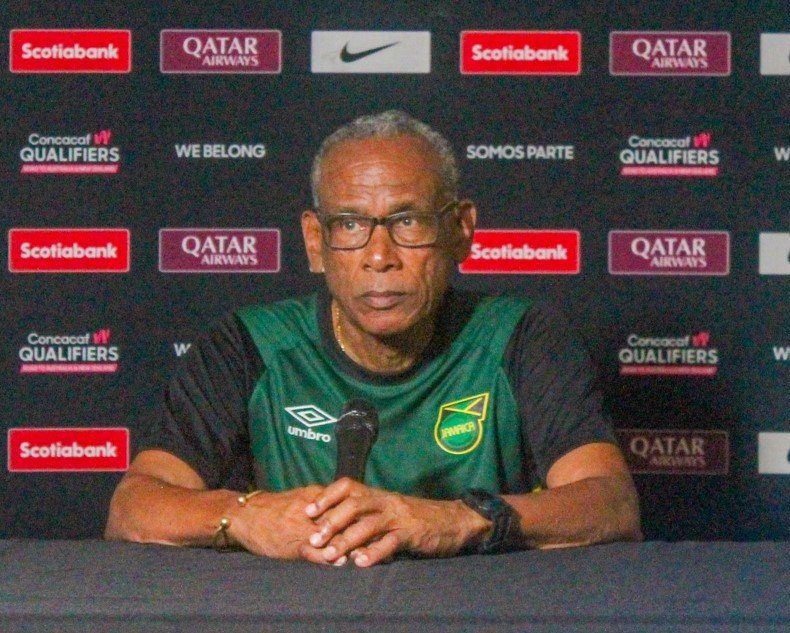 Many Jamaicans Will Be Worried that the Players Warned of a Gloomy Future if Vin Blaine is Kept as Manager
The Reggae Girlz will continue to be led by renowned trainer Vin Blaine together with his coaching staff. In a statement released on Tuesday, the Jamaica Football Federation confirmed the news.
The Federation stated that they took action based on the advice of its Development and Technical Committee.
JFF was forced to make a decision of whether to sack or keep coach Vin Blaine after they received a letter from the players. The players requested for the removal of Blaine on the grounds of gross incompetence.
They said that he failed to give them a proper game plan before their matches, they also accused him of poor coaching and training tactics.
"The commission stated in its findings that there was inadequate proof to warrant the change in staff at the moment," said the JFF. The JFF didn't reveal the criteria that the committee used to arrive to this decision.
The JFF, however, stated that "it is of key importance to the JFF fraternity to keep on its current track with the current training team, where development will be evaluated and monitored closely over a period of time".
"Furthermore, with less than 2 months till the Concacaf Women's Qualification competition which begins in Mexico, it is determined that adopting modifications at this juncture will not be practical," the statement continued.
The JFF also affirmed "complete trust" in the training personnel and club players, but it also recognizes the importance of sharing and supporting the program with some of the organization's basic principles, such as competence, collaboration, and dignity.
It has pledged to "do all in its ability" to make sure the players are comfortable and motivated to deliver their best in order to qualify for the FIFA Women's World Cup for the 2nd time.
However, many Jamaicans will be worried that the players warned of a gloomy future if Vin Blaine is kept as manager.