Fraser-Pryce, Jackson Strive to Secure World Athlete of the Year Title
2 min read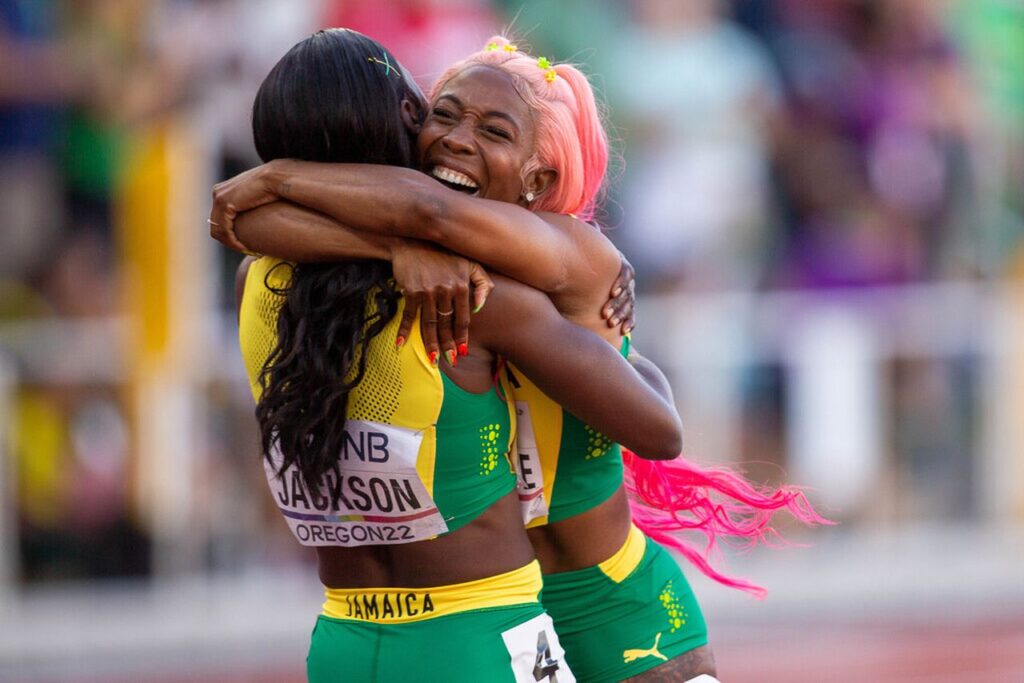 They still have to compete with the world records set by Nigerian Tobi Amusan and Sydney McLaughlin of the USA
Jamaican Shericka Jackson might find it hard to be crowned the World Athlete of the Year in spite of clocking the second fastest 200 metres run ever at the World Athletics Championships held in Eugene, Oregon.
Jackson and Shelly-Ann Fraser-Pryce are the only Jamaicans who have been shortlisted for the title with the former being shortlisted for the first time. All the same, they will both have a tough time trying to surpass the accomplishments of other athletes on the list.
Fraser-Pryce secured a spot on the 10-woman shortlist after being crowned the world 100 metres champion for the fifth time at the World Championships in Eugene, Oregon. This was in July whereby she secured a record of 10.67 seconds. She also set a world leading record of 10.62 seconds in Monaco in August. In addition, she has been crowned the World 100m champion more times than any male or female athlete. Moreover, she has bagged 7 Diamond League titles.
Jackson secured her debut single title at the July World Championships. She also won the 200m title in a 21.45 seconds record and was crowned the second-fastest woman over the distance. This season, Jackson also bagged the 200m Diamond League title. She has so far captured world championship titles at the 400m, 200m and 100m.
All the same, they still have to compete with the world records set by Nigerian Tobi Amusan and Sydney McLaughlin of the USA.
Just this year, McLaughlin has surpassed the world record twice with her latest outstanding performance being in Eugene in 50.68 seconds. Amusan broke the record in the semi-finals hurdles race in 12.12 seconds.
Shaunae Miller-Uibo from the Bahamas is the other athlete from the Caribbean region to be shortlisted. Miller-Uibo won the 400-metre titles when she claimed the gold medal at the July World Championships in 49.11 seconds.
Voting is currently ongoing with 50 percent of the vote being accounted by the World Athletics Council. The general public and the World Athletics Family have each been allocated 25 per cent of the vote. Fans have the chance to vote on social media via any World Athletic site. Voting will end on October 31st whereby the list will be cut down to five finalists and the winners will be awarded in December.
About Author