Fraser-Pyrce Wants To Retire On A High
2 min read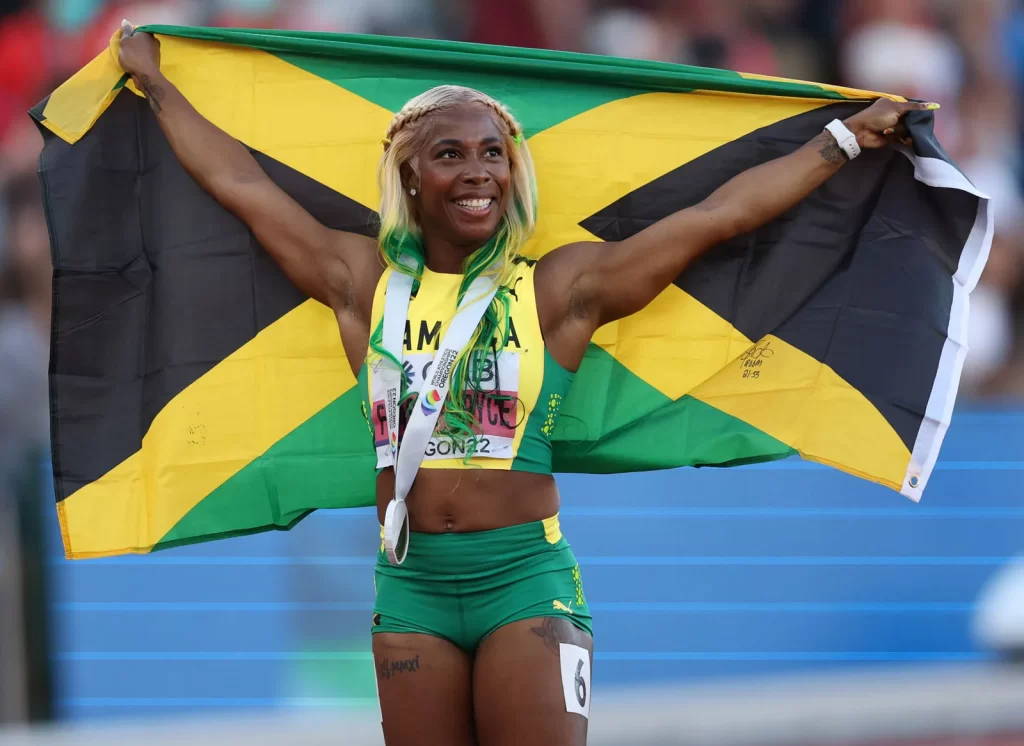 She is expected to finish her decorated career with a performance in the 2024 Olympic games
Shelly-Ann Fraser-Pryce has revealed that she is hoping to end her career with a bang. The 36-year-old Jamaican legend has had a Hall-of-Fame career but she knows that its almost coming to an end.
The sprinter has won 5 gold medals in 100 meters races in the World Championships.
She revealed that she is ready to retire when the time comes. However, her immediate focus is to win three consecutive titles. She has already won the first-round heat at the World Championships. She recorded a time of 11.01 seconds in Budapest, Hungary, yesterday.
The Jamaican has had to slow down her season twice because of injury. This has seen her compete in only two 100 meters races before the National Championships in July.
Fraser-Pryce said it was invaluable to improve her signature start although she hasn't had an ideal preparation period. She is hoping to produce more consistent performance in the future races.
Fraser-Pryce feels that she has done her best especially because the first round is normally known for mixed results. She has embraced a bright hair style in order to compete with a playful mindset. She revealed that her orange hair is meant to mimic the fires from her iconic nickname. She is fondly referred to as the "Pocket Rocket."
She is expected to finish her decorated career with a performance in the 2024 Olympic games. She told journalists that she isn't afraid of stepping away from sprinting.
The semi-finals is expected to happen today at 1:35 p.m. Jamaica time.
About Author