Galatasaray Wants to Sign Reggae Boyz Striker Shamar Nicholson
2 min read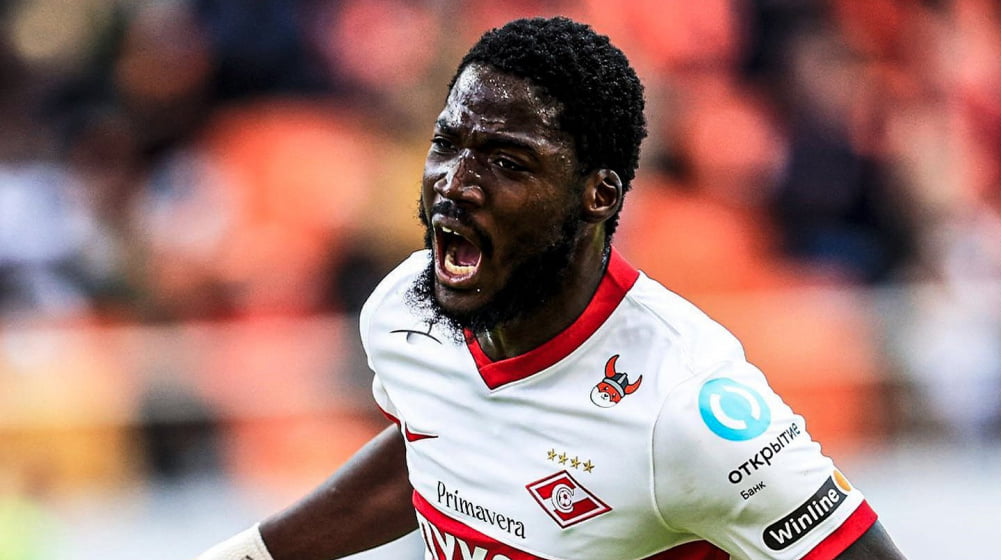 Nicholson Has Scored 5 Goals in 16 Matches for Spartak Moscow
Kevin Cowan, Shamar Nicholson's agent, asserted that Turkey's giant club Galatasaray alongside other European clubs have been inquiring if the Jamaican and Spartak Moscow striker is available to join their teams.
Cowan recently disclosed that Nicholson would part ways with the Russian team should the most suitable bidder come along. He has not even completed a season in the club. He further stated that he feels unsettled because Aleksandr Sobolev is slightly ahead of the 25-year-old in the pecking order. He also revealed that various clubs have been keeping an eye on Nicholson's career hoping to snatch him up.
According to Kevin Cowan, Nicholson's global allegiances throughout the season meant that he had be forced to extend his holiday as compared to the Russian players. Russia's involvement in the Ukraine war led to their national football league suspension by FIFA. However, Spartak coach Guille Abascal is not looking forward to altering losing one of his best strikers.
Cowan told media sources that in Turkey alone, Galatasaray and four other teams expressed interest in Nicholson. Furthermore, other European clubs want the player too but no reasonable deal has been brought forward so far. This is because many teams are in search of a traditional striker and Nicholson fits the profile. He also said that Nicholson is still patient and that his focus was on retaining the starting role.
Nicholson has scored 5 goals in 16 matches for Spartak Moscow since he arrived in the club in December last year.
About Author