Gayle Promises That There Will Be No More Shame
2 min read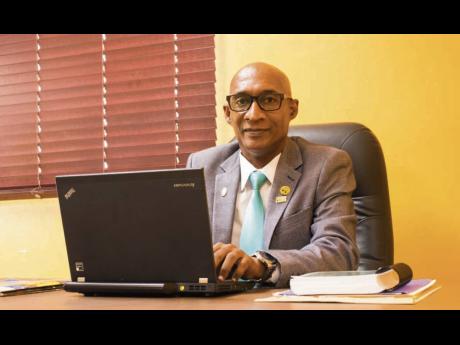 JAAA and JADCO Have Inspected All Testing Necessities According to World Record Protocols
Jamaica Athletics Administrative Association (JAAA) president Garth Gayle revealed that his organization is working on staying clear of further anti-doping mess-ups at the National Senior and Junior Championships set to begin on Thursday June 23rd at the National Stadium. This he said at the launch at their headquarters at Tremaine Road. 597. Athletes have been enrolled to participate in the four-day event.
This event will act like the qualifier for the team that will take part in the World Championships scheduled for next month in Oregon. They will also take part in the World Under-20 Championships in Colombia and later in August the Commonwealth Games.
In April this year, World Athletics passed up the approval of the 42.58-second clocking by a member of the Under-20 4x100m women's team at the Carifta games hence she did not break the world record. The Jamaica Anti-Doping Commission (JADCO) was heavily scrutinized for not testing the athlete.
Gayle further disclosed that the JAAA and JADCO have inspected all testing necessities according to world record protocols to ensure that the same incident does not occur at the championships.
He also said that the JAA has ascertained that the senior athletes have all been tested for doping before the World Championships as required by the Athletes Integrity Unit (AIU).
Sports Minister Olivia Grange said that several penalties would be levied for the doping error. She said that she is still waiting for directives from the disciplinary committee on the specific sanctions to be issued. She also failed to reveal when the sanctions will be levied.
Grange stated that it is up to the current board to make sure that they retrain for testing as required. She had earlier on emphasized on the retraining details in her Sectoral Debate presentation earlier this month.
About Author