Tashana Vincent to Coach Under-15 Talent
1 min read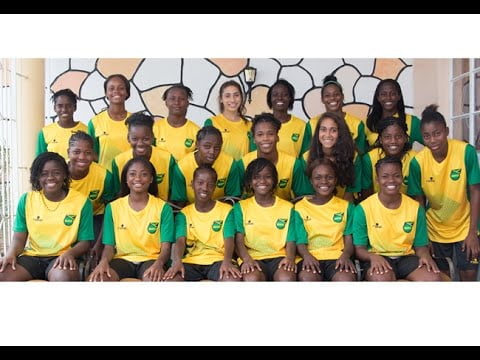 The Young Reggae Girlz are All Based in Jamaica
Head coach of Jamaica's under-15 girls football team, Tashana Vincent, says that she is greatly relying on her coaching experience to guide her team during the challenging cut-short preparation period for the upcoming Concacaf Girls U15 Championship.
The Young Reggae Girlz are among the 32 countries participating in the competition scheduled for July 31st to August 7th. This will be in Tampa, Florida.
Vincent stated that the 27-girl team's love for football needed to be better fostered despite them having natural talent. All the same, he disclosed that he is not certain of how the girls will perform but still promised the country that their efforts will be relentless.
According to assistant coach Alicia James, the pandemic negatively impacted the girls' fitness. However, she believes that this training will provide a great opportunity for them to better their football skills.
Vincent concurs with James and explained that building players at their foundation is very crucial. She said that this will help in doing away with simple but common errors for better future results.
The Young Reggae Girlz are all based in Jamaica. St. James and Westmoreland have one player each living in the towns, two from St Catherine, Portland, Trelawny and St Thomas, three from Clarendon and fourteen from Kingston and St Andrew.
Jamaica has been included in League A alongside Costa Rica, Canada, Mexico, Haiti, United States, Puerto Rico and a guest country.
About Author