HANSEL PARCHMENT CHALLENGES UWI TO IMPROVE ITS SPORTS DEPARTMENT
2 min read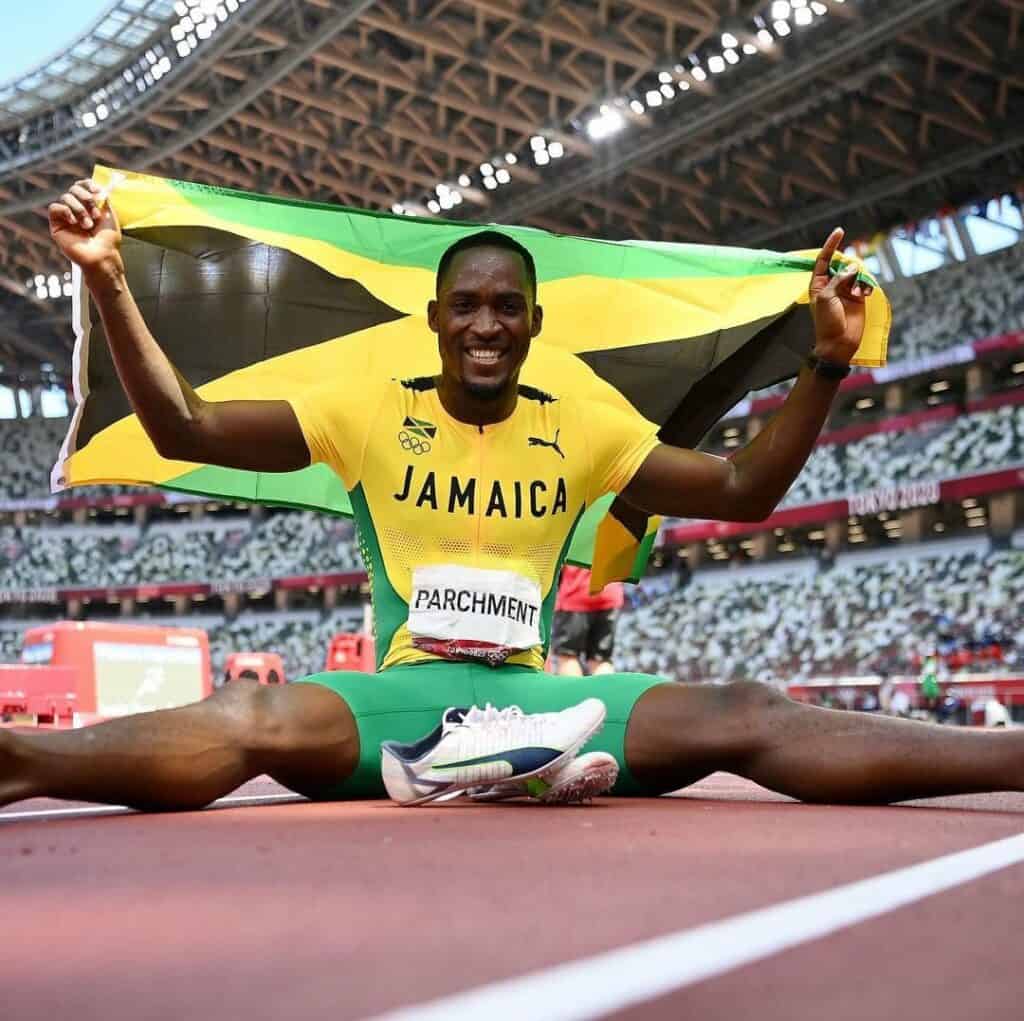 Hansel parchment, the champion in the 110- meter track race at the Olympics, has urged the University of West Indies to try and improve their programme in sports. Doing so will enable them to be more recognized on international stages. He also encouraged students with good academic scores to also get into various sports programmes offered in the university.
Reports by the Times Higher Education system (THE) show that UWI is one of the universities in the universe with an improvement of three percent from the previous year. This new position places UWI among the elite band of BRICS. The band comprises countries such as South Africa, India, Brazil, Russia and China. The union has a population of about 3.2 billion people in comparison to the English-speaking Caribbean who stand at 6.2 million.
Hansel has strongly advocated that UWI not only has to be recognized for academics but also in sports. Being one of the most influential people in sports, he had to talk about the welfare of sportspeople and needed to see some scholarships going to the athletes. On Wednesday, 20th October, the Olympic medalist spoke at the launch of the Smart Eggs kids run/walk and the CB group/UWI 5K.
Due to the coronavirus pandemic, the CB Group/UWI 5K and the smart eggs kids k run /walk event was held in October and another one is set to happen on 5th of November. It will also be a virtually conducted event and people interested in participating should make their registration online. The entry fees include: 8$ for persons in groups of over 50, 10$ for adults and 5$ for children. Donations and money gathered from the event will be used to help students with financial constraints in the University of West Indies.
The UWI alumni insisted that the university had the potential to be a leader in producing sporting legends since it was already in the top 1.5 per cent in the world in academics. This way they would create a great versatile university, with everyone in the world trying to be a part of the incredible family.
Hansel holds a bachelor of science degree in psychology and is also a beneficiary of the field and track scholarship at UWI. Parchment was also able to win the 110 meters race in about 13.04 seconds and received a gold medal in the 2021 Olympics games in Tokyo, Japan. He managed to defeat USA's Grant Holloway and Jamaica's Ronald levy.
Parchment believes that the university has to be more balanced in order to attract more people from all over the world. The balance is important even though a lot of athletes sometimes find it hard to shine in the educational forum, there was therefore a need to see some more scholarships going to the athletes as well. He also stated that more scholarships should be given to the most gifted students.