Harbour View Beats S.V. Robinhood In Caribbean Cup
2 min read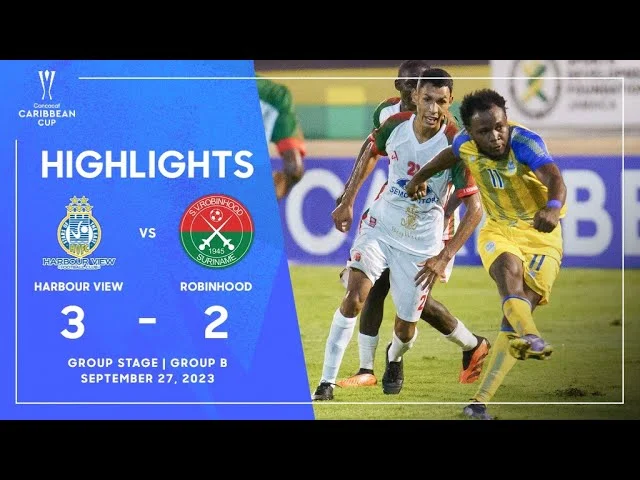 Coach Bernard confirmed that Harbour View's aim is to win the zone.
Harbour View produced an impressive comeback in their recent 3-2 win over S.V. Robinhood of Suriname. The standout player was Shaquille Bradford who helped his team secure the win with two impressive goals. The two teams were competing in the Concacaf Caribbean Cup (CCC).
The game happened at the National Stadium. This win means that Harbour View is the leading team in Group B.
It took 33 minutes for Shaquille Cairo to put Robinhood in the lead. However, Omar Thompson equalized in the dying minutes of the first half.
Robinhood regained their lead when Jamilhio Rigters scored from the penalty spot. this goal happened within the opening five minutes of the second half. Bradford stepped up to save Harbour View five minutes later. Harbour View continued to relentlessly push for a winner. Bradford scored his second goal in the 69 minutes to ensure that his team went home with all all three points.
This result means that Harbour View has seven points. they lead the group ahead of Robinhood, who have six points. Harbour View is also four points ahead of Moca, who will be competing today.
Harbour View's coach, Ludlow Bernard, said that he is happy that his players executed his game-plan to perfection. He is especially glad that his players showed their resilience by not giving up when they fell behind.
Harbour View might still need to beat Ciboa next Thursday because of today's score between Ciboa and Dunbeholden. Bernard confirmed that they will come out guns blazing in their next game. A good result will see them qualify for the semifinals. Coach Bernard confirmed that their aim is to win the zone.
About Author