Hudson Returns To Jamaica To Get Eye Checked
1 min read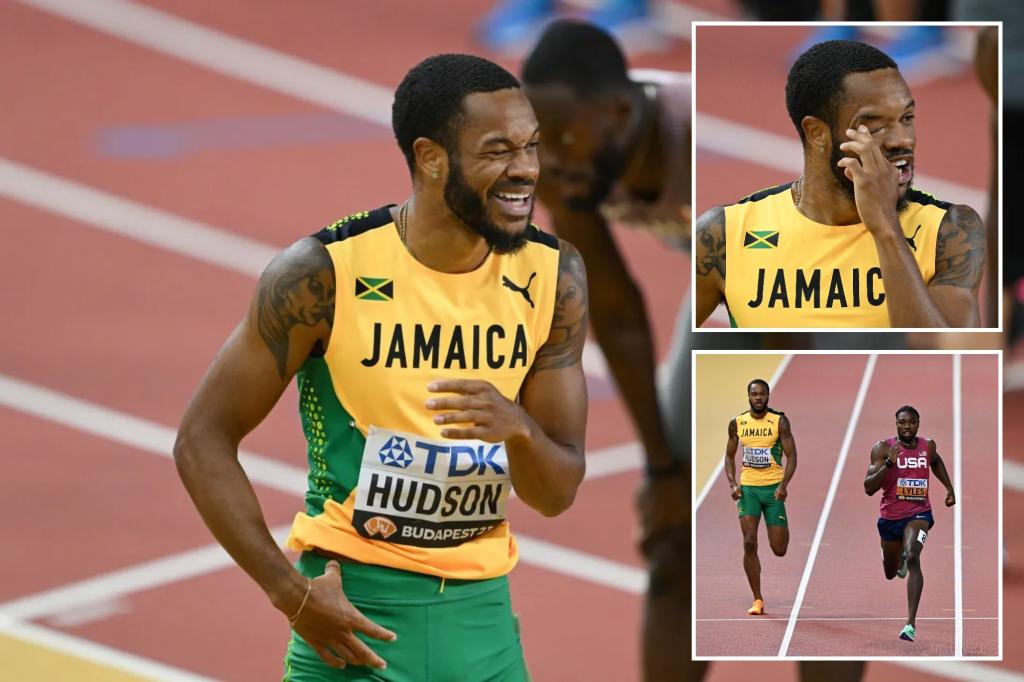 This incident happened before the semi-finals of the 200-metre race
Sprinter Andrew Hudson is returning to Jamaica in order to receive medical attention on his eye. The injury has forced the Jamaican out of the World Championships.
According to close sources, Hudson will be treated by an eye specialist who will determine whether his cornea was scratched. Hudson injured his eye after his cart got broadsided by another cart. This accident resulted in Hudson being hit by shards of glass. This incident happened before the semi-finals of the 200-metre race.
Hudson was coming from an eighth-place finish in the 200 final. He said that he is happy to still have his eyesight.
Hudson showed resilience to show up in the semi-final within an hour of the wreck. He competed while his eye was still hurting.
Hudson revealed that his eye flushed out five times when went to the hospital after the race.
He performed well in the final, though. He recorded a time of 20.40 seconds, .88 seconds while competing in Lane 1. The race was won by Noah Lyles of the United States.
The 26-year-old represents Jamaica although he was brought up in Texas, USA. He said that he watched a video of the crash because the incident happened very fast. He revealed that he tried to jump out of the cart but it was too late. He believes that the other driver was reckless but he will not blame anybody.
About Author