JOA Rewards Coach Francis And Netballers With Money
2 min read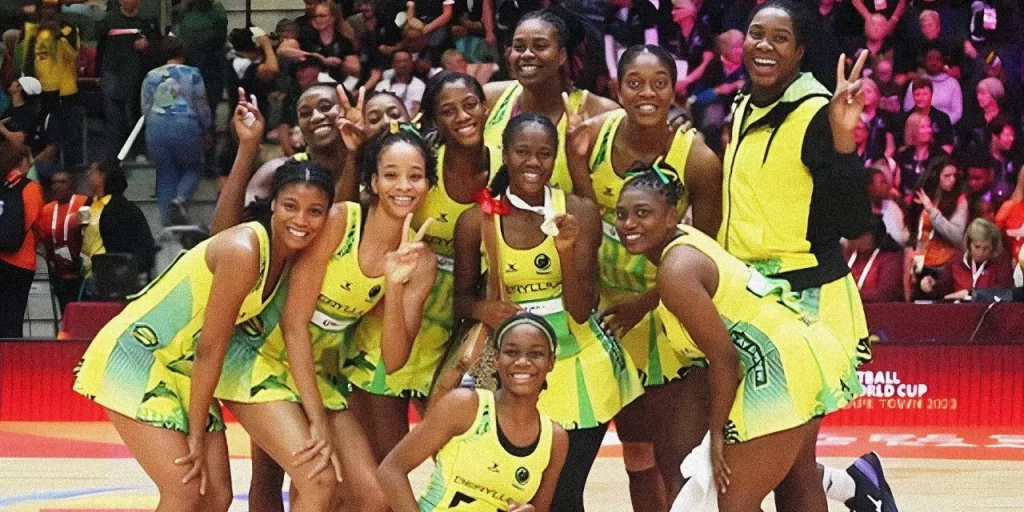 This money is meant to reward the netballers for their impressive perfomances in the Netball World
The Jamaica Olympic Association will reward the Sunshine Girls and Coach Connie Francis with a large sum of money. The funds will also come from private sector entities.
This money is meant to reward the netballers for their impressive performances in the Netball World. The Jamaican secured bronze medals after finishing as the third-best team. The tournament happened in in Cape Town, South Africa.
Mayberry Investment and Supreme Ventures Limited will provide $1 million for every team member. This is according to JOA president Christopher Samuda. Samuda revealed that coach Francis is set to receive $2 million. Mayberry will provide a total of $13 million; this will be divided among the medalists.
The Sunshine Girls showed a lot of resilience in the recently concluded tournament. This is the first championship medal that the nation has won since 2007.
Samuda was full of praises for the players. She said the they showed resilience and personality in their performances earlier this month. These performances earned them many new fans from all parts of the world.
JOA provided an additional one million dollars to Sunshine Girl Latanya Wilson. She is a victim of a fire that burnt down her home in Rum Lane, Kingston. Wilson lost her Australian Super Netball League winners medal, her Commonwealth Games silver medal and her Netball World Cup bronze medal.
Samuda said that the money is meant to help the 22-year-old to move to a different environment. They hope that they can upgrade to a better life.
About Author