Humble Lions Draw with Tivoli Gardens
2 min read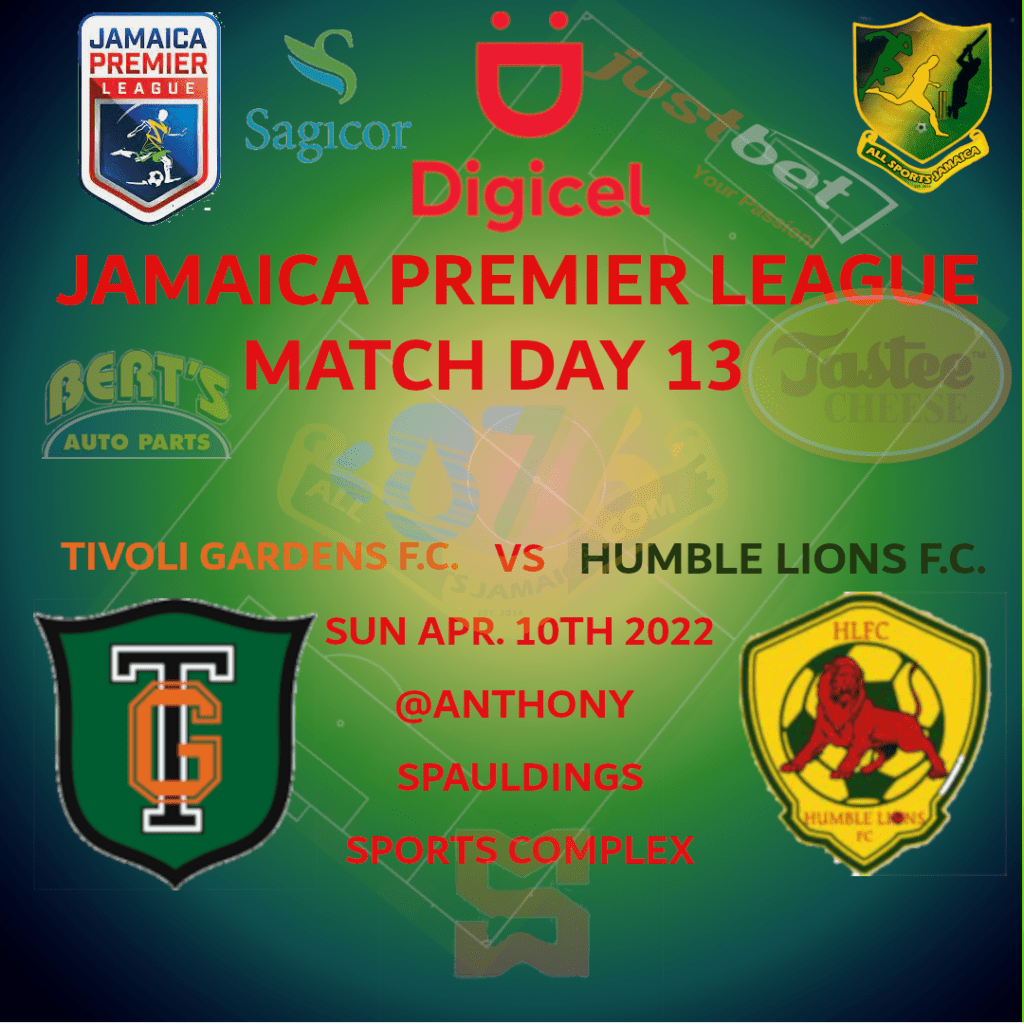 Humble Lions Were Wasteful in Front of Goal
After Humble Lion yielded an extra time goal in a 1-1 draw against Tivoli Gardens in their Jamaica Premier League (JPL) match, Andrew Price, the team's head-coach, felt remorseful about his team's missed chances. This match went down at the Anthony Spaulding Sports Complex in Arnett Gardens.
Kemar Mullings of Humble Lions put the team in front in the 49th minute. Shortly after, Keno Simpson also scored for Tivoli Gardens with a late strike.
Lorenzo Lewin put an awfully simple chance wide from six yards during the first half but failed to score. Omar Dallas also had a great chance amid this half but all to no avail.
Humble Lion in this manner had only themselves to blame. Barrington Price of Tivoli Gardens also had a great chance but he headed wide from six yards.
Omar broke inside the box four minutes after the break. Despite the fact that his shot was intercepted by goalkeeper Kewong Watkins of Tivoli Gardens, Mullings was in range to thrust the ball over the line.
Humble Lions continued to be wasteful in front of goal deep into the second half. Andre Clennon squandered a great chance after Ricko Edwards had had a header cleared off the line.
Andre bluntly chose to chest-control the ball rather than heading towards the goal. Minutes afterward he headed Xavian Virgo's free kick across from six yards.
Coaches' comments
Andrew Price pointed out that his team had started the game strongly and had a greater ball possession. He however urged his team to focus on the game for 90 minutes. Glendon 'Admiral' Bailey, Tivoli Garden's head-coach said that his team had displayed good character in the match and he praised them for not giving up.
About Author