Jamaica Lose Against Ireland in their First Rugby World Cup Game
1 min read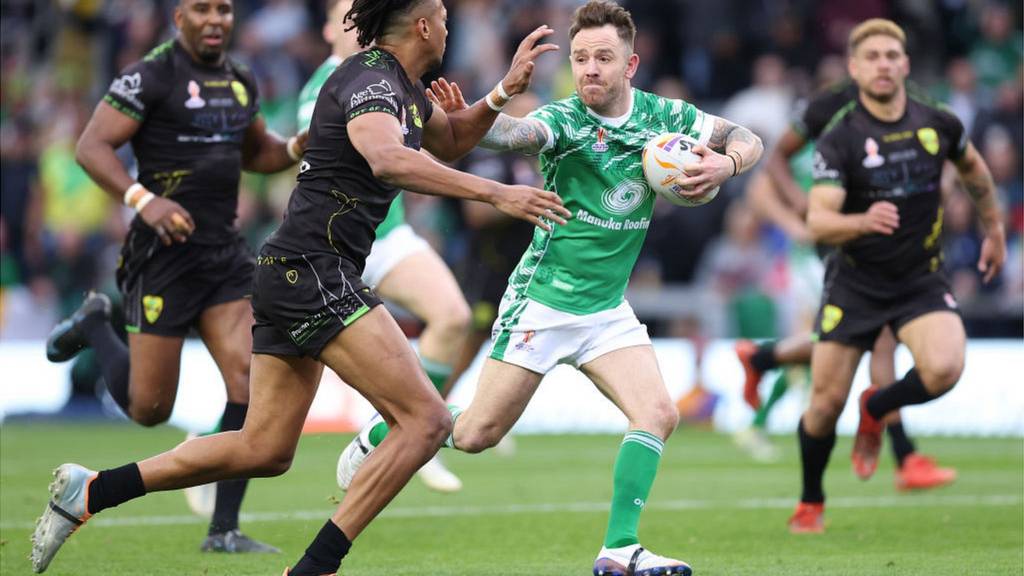 The Reggae Warriors Were Valiant in Defeat, Scrambling Well to Deny their Opponents a Number of Would-Be Tries
Jamaica lost against Ireland in their first Rugby World Cup game in a game that ended with a scoreline of 48-2.
Jamaica started off brightly by forcing Ireland into mistakes. It's only Ireland's stable defence that stopped Jamaica from taking an early lead. Ireland used this stability to grow into the match.
Ireland started scoring immediately after they secured their first try. Ireland had secured an 18-2 lead by halftime. Jamaica fans were vocal with their first ever World Cup points.
The Irish managed to maintain their dominant performance in the second half. The Ireland sent a warning statement to other competitors with another 30 points in the second half.
Luke Keary, the Roosters playmaker, delivered a "man of the match" performance that helped Ireland secure this important win.
The Reggae Warriors were valiant in defeat, scrambling well to deny their opponents a number of would-be tries, but couldn't match the class of Ireland, who should have clocked up an even bigger score, if not for poor goalkicking which saw them convert just four of their 10 tries.
Next up for Ireland is Lebanon next Sunday at 2.30 pm.
About Author