Jamaica Men's and Women's Mona Bowl National Trials Dominated by Reds
2 min read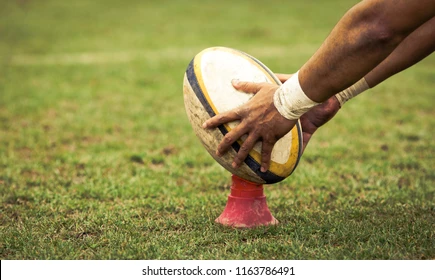 The Women's Match was a Qualification Tool for the 2025 Women's World Cup
The senior rugby league is back in Jamaica after a two-year break due to COVID-19 restriction measures. The game between Reds and Blues which was one of the three matches in their national trials was the first match after this long break.
It went down at the University of West Indies Mona Bowl. Both the men's and women's Reds teams were victorious in the fixtures which were played under the Parish of Residence banner.
The Reds players are from Kingston and St. Andrew while those in the Blues represent St. Catherine and other parishes. These are the two squads for POR which are the top prospects in Jamaica.
Since the tournament began in 2015, the Reds men's team has lost in one game only while the women's competition is remembered for being the first full contact women's rugby league held in Jamaica.
Reds won 48-28 in the women's game. Shanique Smith's exemplary performance made her lead with 24 points from four tries and conversions. Taja Richards also got across four times while Dae-Marie Whyte, Latoya and Sanchez managed one try each.
The Blues team was led by Naomi Dodd with 18 points from four tries and one conversion. Teresa Smith and Debisha Scarlet both made different tries with the former adding another one.
The men's game was quite different as both teams tried to outdo each other. The game's fate was decided merely three minutes to time when Jenson Morris made his third try by diving in the right corner, successfully winning it for the Reds 20-18. The other try scorers in this match were Andrew Simpson and Owen Linton.
Captain Khamisi McKain and Steve Miller managed one touchdown each for the Blues while Adrian Thomas made two. They added another score through a conversion by Miguel Facey.
Donovan Jackson, Reds men's coach, was pleased with the game outcome and congratulated both teams for playing well. He also said that his team was working on improving for the remaining series. Furthermore, RLJ director of rugby revealed that he is enthralled by the return of the senior rugby league.
He further disclosed that the women's match was a qualification tool for the 2025 Women's World Cup to be held in France. The next games are scheduled for May 21st and 28th again at the University of West Indies Mona Bowl.