Jamaican Men and Women Clinch Silver in 4x400m Final as Jamaica Finishes with 10 Total Medals
2 min read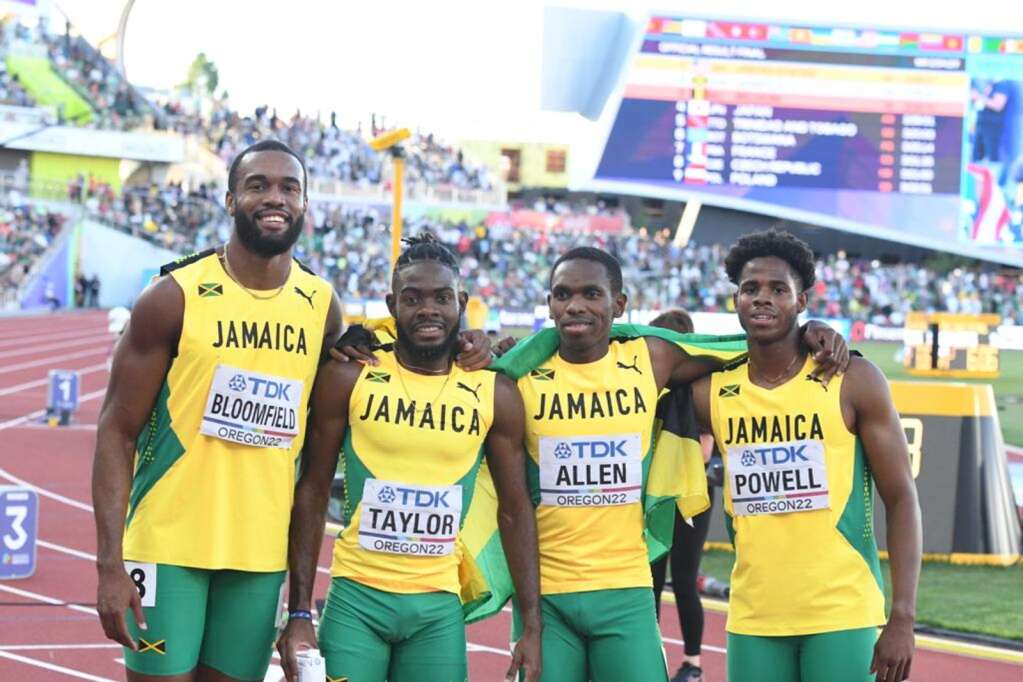 Jamaica was One of the Best Performers in the Recently Concluded Championships
The 18th World Athletics Championships came to an end with silver medals for both men and women's 4x400m relays.
Most people expected the women to produce this spectacular performance but nobody thought that the the men would clinch a medal. This was the men's first medal of the championships.
This was Jamaica's ninth medal of the event that was held in EUGENE, Oregon.
The Jamaican men's quartet secured the second position with a a season's best time of 2:58.58 seconds. The team was composed of Christopher Taylor, Jevaughn Powell, Nathon Allen and Akeem Bloomfield.

The United States men's team won the 4x400m relays with an impressive finish of 2:56.17 seconds. The third position was taken by Belgium. The Belgian team ran in 2:58.72 seconds; a season's best time that secured the bronze medal finish.
Taylor and Nathon Allen were late replacements for Anthony Cox and Karayme Bartley in the final.

The women's team delivered a season's best time of 3.30.74 seconds. This team was composed of Charokee Young, Stephanie-Ann McPherson, Janieve Russell and Candice McLeod. This result was an improvement on the bronze medal that the Jamaican team won in the Tokyo Olympics.

The United States almost broke their own record by running in an impressive time of 3:17.79. The bronze medal was secured by Great Britain with a time of 3:22.64.
Jamaica was one of the best performers in the recently concluded championships.
The Caribbean Island was third on the table with 10 medals. The most dominant nation was the United States with 33 medals. Ethiopia was the second-best team with 10 medals.
About Author