JPL Makes Comeback, With Chapelton Maroons Defeating Molynes
2 min read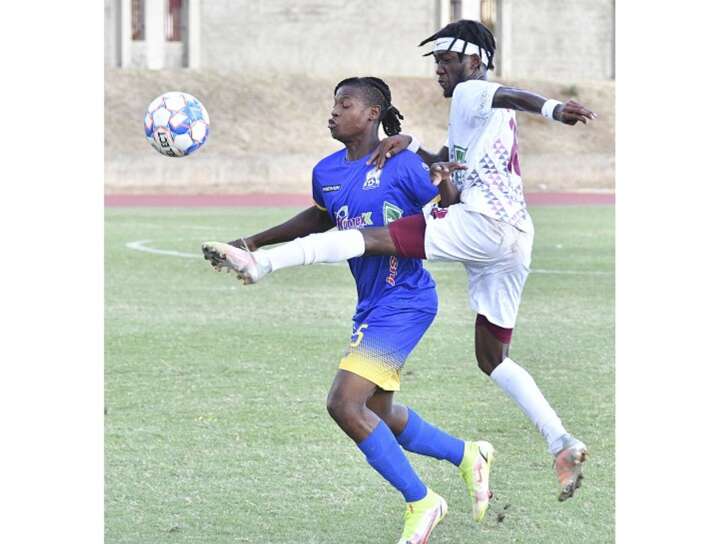 The game ended with a score-line of 1-0, with the goal coming barely 12 minutes into the match
The Jamaica Premier League season has picked up from where it left off before breaking for the World Cup. The Chapelton Maroons managed to secure their second victory this season by beating Molynes 1-0.
The goal was scored by Jamari Howell barely 12 minutes into the game. This means that the Maroons reached 6 points alongside Waterhouse in the league standings.
According to the Clarendon club's coach Lenworth Hyde, the game's outcome has boosted his team's confidence. They aim to build on this strong momentum. For the team's next match, it will consist of players who play in the daCosta Cup. More players are likely to be signed next month during the transfer window. Basing on this, Hyde trusts that his team will improve with those changes.
In the first half of the game, Molynes seemed to dominate possession but only made one attempt on target. The effort came from Jermy Nelson when he fired a shot from 12 yards away. On the other hand, Chapelton made several efforts to secure another goal but failed to do so. All the same, they almost scored again when Rushi Parchment tried to steer an effort from 12 yards away. Just before the break, Molynes' Jason Wright failed to convert a good opportunity that would have been an easy goal.
The second half saw Chapelton play quite impressively but to no avail as they could not secure a second goal. Molynes also played well on several occasions.
Goalkeeper Harrison was kicked out of the game during the added time for preventing a clear goal-scoring opportunity. His sending off reduced Molynes' players to 10.
About Author