SEALES' Knee Surgery Forces Him To Leave The Scene Till April
1 min read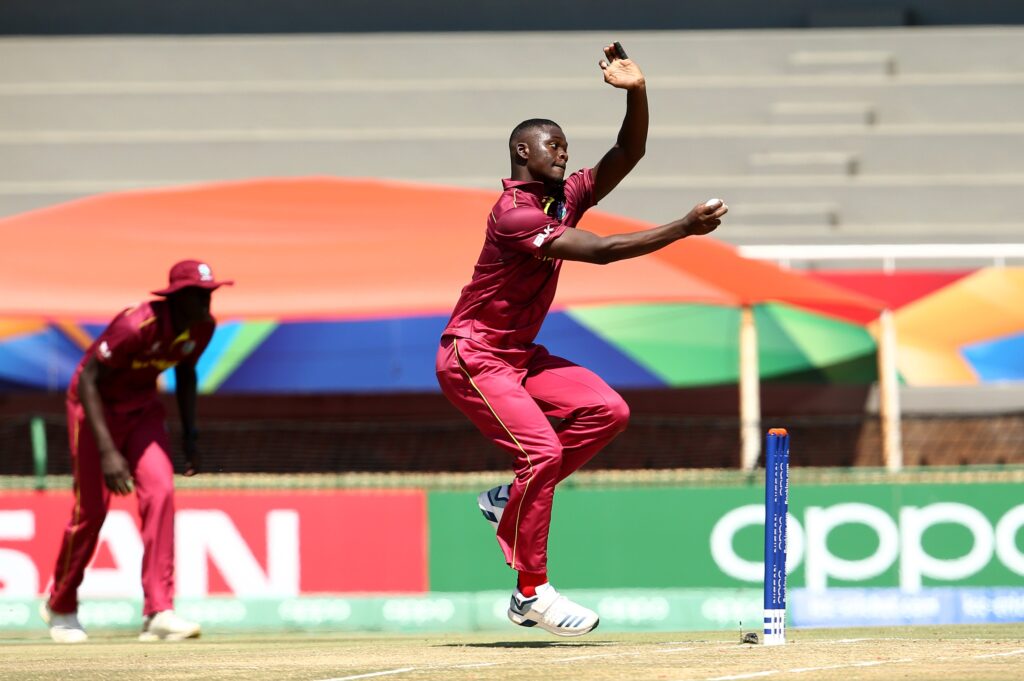 He will also not be available for the Caribbean men's tour of South Africa scheduled for March next year
Last Tuesday, Red Force coach David Furlonge affirmed that Jayden Seales recently underwent a surgery on his left-knee after succumbing to an injury. The West Indies fast bowler will therefore not be able to participate in any cricket events for at least four months.
The injury cost Seales the recent two-match series in which West Indies lost to Australia as he could not contribute in the games. He will also not be available for the Caribbean men's tour of South Africa scheduled for March next year.
The 21-year-old will also miss out on playing for the Red Force team during the four-day Cricket West Indies' (CWI) Regional Championship set to kick off in February.
June 2021 saw Seales secure his debut Test Cap in St Lucia while playing against South Africa when he was barely 19 years old. He went down in history as the youngest West Indies bowler to take 5 wickets in a Test match when he played against Pakistan in Jamaica.
According to Furlonge, Seales absence during the upcoming four-day competition is likely to have a negative impact on the national team. He further admitted that bowlers Shannon Gabriel and Anderson Phillip from Trinidad may grab the chance to participate in the South Africa tour. He revealed that the Red Force team will be left with a weak line-up of bowlers.
About Author