The Latest World Athletics Ratings Reveal That Jamaican Female Athletes Are On Top Of The Standings
2 min read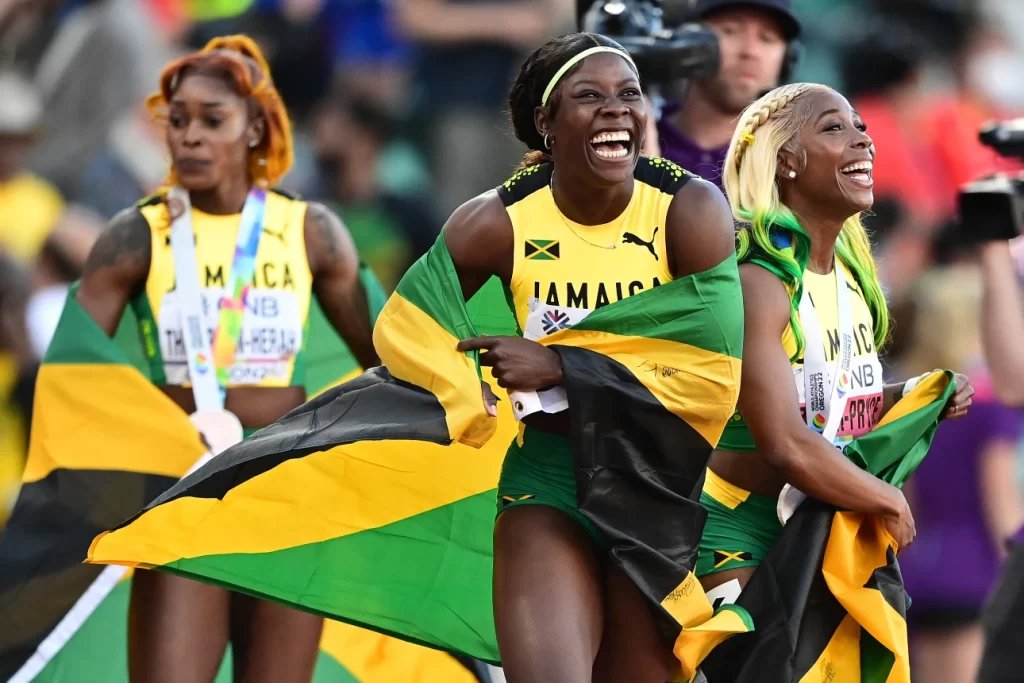 The Island Nation Secured The Top Spot With 75 Points
According to the sport's governing organization, Jamaica topped the women's track nations ranking this year. Data from the 2022 World Athletics Championships in Eugene, Oregon were used to determine the World Athletics rankings that saw Jamaican women top the list.
The Island nation secured the top spot with 75 points. The second position went to USA with 74 points. Ethiopia has also had a fantastic year, securing a third-place finish with 60 points.
In the meantime, Great Britain and Kenya shared 39 points between themselves. Another standout performer was Netherlands who had 20 points. Nigeria secured 13 points while Kazakhstan had 12. Both Dominican Republic and the Bahamas had 10 points each. These teams made it to the top 10 women's team.
Jamaica's men and women's team finished third in this year's World Athletics Championships. They bagged 10 medals which included one bronze, seven silvers and two golds. Majority of these medals were won by the female athletes as the men only contributed a silver medal in the 4x400m relay.
Jamaica's dominance in the women's category comes as no surprise. It's thanks to world-renown athletes like Shericka Jackson, Elaine Thompson-Herah and Shelly-Ann Fraser-Pryce. These sprint stars represented the Island nation in the 4x100m, 200m and 100m races.
Jamaica will be hoping that their super-athletes can maintain their super-human performances moving into next year's competitions. The nation is currently enjoying a golden generation of female sprinters and they are working on nurturing upcoming prospects who can maintain this success.
About Author