Kerr-Wilson Speaks on Female Referees Being Given a Chance at the FIFA Men's World Cup
2 min read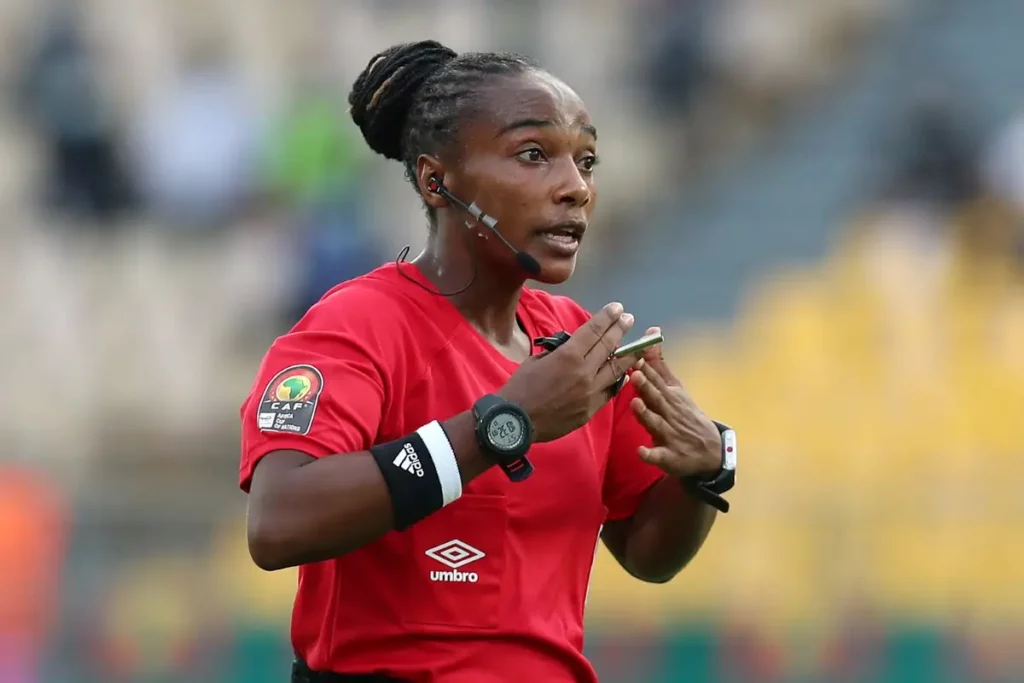 Jamaican Female Referees Need to be Encouraged More in the Form of Incentives For Them to Get to International Levels
Jamaican referee Jessica Kerr-Wilson revealed that she is pleased that female referees will be given a chance to display their skill at the FIFA Men's World Cup in Qatar scheduled for November 21st and December 18th.
Last week, FIFA appointed some women referees who will perform at the men's World Cup. These are; Stephanie Frappart from France, Yoshimi Yamashita from Japan and Salima Mukansanga from Rwanda.
They will be helped by three female assistant referees. Kerr-Wilson was among the first female referees at a men's CONCACAF Gold Cup in 2021. She said that gender bias might bring about some issues for the women referees picked to officiate the World Cup. She said that they train more than the male referees since it is a competitive world.
Kerr-Wilson said that the female referees will remain professional even when they will officiate big teams like Germany. She said that gender stereotypes initially made it difficult to officiate male games as a female.
She said that this stereotype was caused by people being past-minded by believing that football was a man's game and women would not know the rules of the game.
She said that women are currently being accepted in the sport even as officials in male games. All the same, she said that females will continue being discriminated in football hence she advised the chosen female referees to focus on the game and be prepared for anything in the upcoming World Cup.
She added that Jamaican female referees need to be encouraged more in the form of incentives for them to get to international levels of officiating.
Kerr-Wilson is among the four female referees from Jamaica who have been shortlisted by FIFA for the 2023 FIFA Women's World Cup in Australia and New Zealand.
About Author