Jamaican Lacrosse to Set the Pace in the Caribbean
2 min read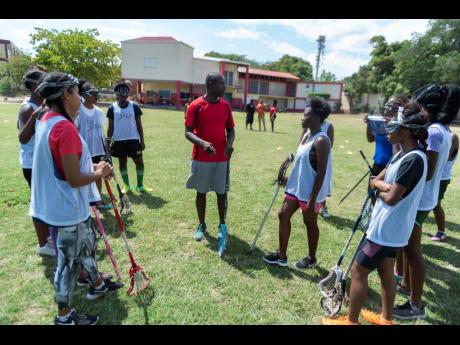 Authorities Have Encouraged More Jamaican Players to Join Lacrosse
Jamaica will participate in the World Lacrosse Women's World Championship scheduled for next month. The country will go down in history as the first Caribbean nation to compete in the sport. The championship is set for between June 29th and July 9th in Maryland, USA.
Calbert Hutchinson, Jamaica Lacrosse Association's president, said that he is not only pleased that the girls will be participating in the championship but also expects them to perform well.
The country was ranked third at the Pan American Lacrosse Association (PALA) Women's Lacrosse World Qualifier in 2019. Be that as it may, Jamaica is ranked 34th out of the 36 nations competing worldwide.
Hutchinson still hopes that Jamaica will perform well and move up on the world charts.
National player and head coach Karen Healy-Scott revealed that the team's preparations for the championship has had its challenges but she is still hopeful that they will do well enough.
She further explained that these challenges have been brought about by some of the players currently residing in Canada and the USA hence they have not been training together. She said the team players will all meet a week to the championships.
She said that the team will bank on previous experience from past international competitions like the World Lacrosse Women's Under-19 World Championship in the pre-COVID-19 period.
Hutchinson also revealed that it has been quite difficult for them to source the funding for the tournament due to the COVID-19 pandemic. The association is hoping to receive funding to cover the costs for each player through the Sports Development Foundation.
The association is yet to receive the financial help. He encouraged more players to join lacrosse which has been in Jamaica for seven years and for more investment in such sports.
About Author