Montego Bay United Finally Secure a Win in JPL
2 min read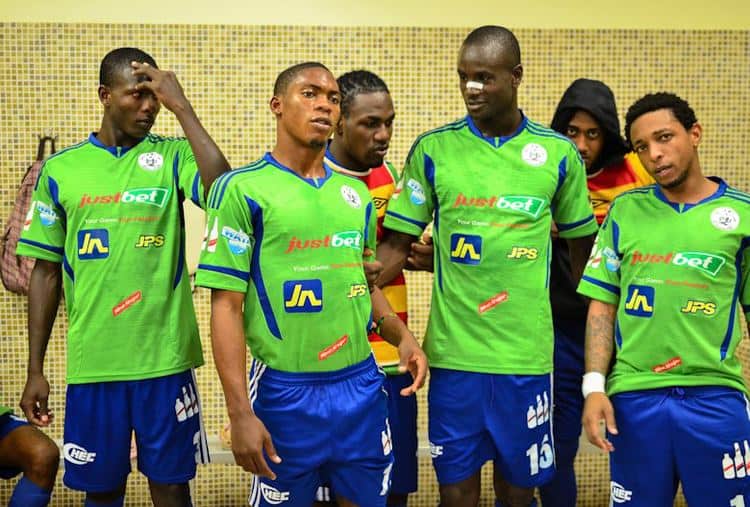 They Won Through a Penalty by Nevaun Turner
Montego Bay United have not had a chance to celebrate any victory for over four months in the Jamaica Premier League JPL. This finally changed when they beat Portmore United 1-0 at the Anthony Spaulding Sports Complex.
A penalty by Nevaun Turner during the 39th minute took the team to 9 points this season. The team now has four games left to play this season.
According to Leacroft Lettman, Montego Bay United's head coach, this new victory has been brought about by the improved mental state of the team's players.
He said that the players have shown discipline in their positions and that they should maintain that discipline to better their performance.
Turner disclosed that team's vision of finishing the season in double digits and stopping a team from reaching the top six will only be achieved if the team continues improving.
The first half of the match had very few chances with Portmore not attacking much. Portmore United's head coach, Phillip Williams, said that he was frustrated with his team's lack of ball control.
He said that he felt that his team didn't do enough to impose their game plan for the opposing team. Portmore's defeat was mainly caused by their own unforced errors.
Shandee Brooks of Montego Bay United intercepted a header from Steve Young to goalkeeper Benjamin Williams. Williams tried to clear the ball but resulted in fouling Brooks within the box and this resulted in a penalty.
Turner kept his cool to convert the spot-kick. This gave MBU their first victory since February when they opened the scoring in their 1-1 draw with Tivoli Gardens.
Portmore United maintain position 9 in the standings while Montego Bay United are still ranked last.
About Author