KSAFA's President Shaw Steps Down
2 min read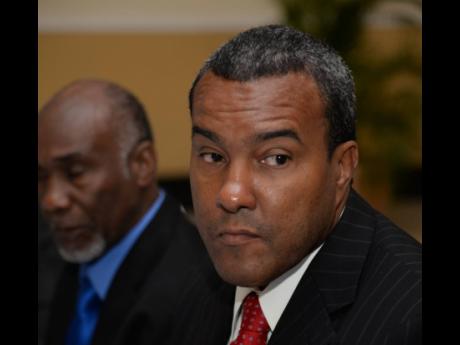 Shaw trusts that he has left KSAFA in good condition especially with the Guardian Life Under-10 tournament being recently introduced
Wayne Shaw, Kingston and St Andrew Football Association (KSAFA) president who has been beset by conflicts and difficulties, revealed that his sudden decision to resign from his position was in no way associated with any accusations of unwise spending that negatively impacted the performance of the administration.
Shaw left office during a fervent general meeting with the associates on Tuesday night at the BNS Sports Club located in Liguanea. Some associates called for the details of the spending of $5 million and the general practices relating to legal trust of the administration.
KSAFA revealed that the meeting resulted in a fired-up argument as 11 suspended KSAFA clubs showed up thus causing the commotion. Some members attacked the president calling for their meeting attendance rights.
The suspended members were forced to leave the meeting and to add insult to injury, the militants were also told to be the non-participating audience sitting at the back. One Mona FC representative inquired about the prize money of $1 million that is yet to be paid to the club for winning the Super League which is now called the Champion League. Among other unsettled debts, the organization still owes Major League champion Maverley/Hughenden $800,000.
Be that as it may, Barbarian FC director Chris James, who was deeply involved in the analysis of Shaw's work, believes that the $5 million dollars can be accounted for, only that it was poorly budgeted for and overspent.
Before Shaw became the organization's president in 2017, he was KSAFA's general secretary. He took office succeeding Ambassador Stewart Stephenson. He disclosed that he will not be serving any level of football from now henceforth. Shaw trusts that he has left KSAFA in good condition especially with the Guardian Life Under-10 tournament being recently introduced. This was one of the main achievements under his administration along with maintaining KSAFA's presence in the Premier League with six teams as of now. Shaw's resignation will be made official during an important general meeting within the next two weeks.
About Author