McConnell Wins the Los Angeles Leg of the Nitro Rallycross Championship
2 min read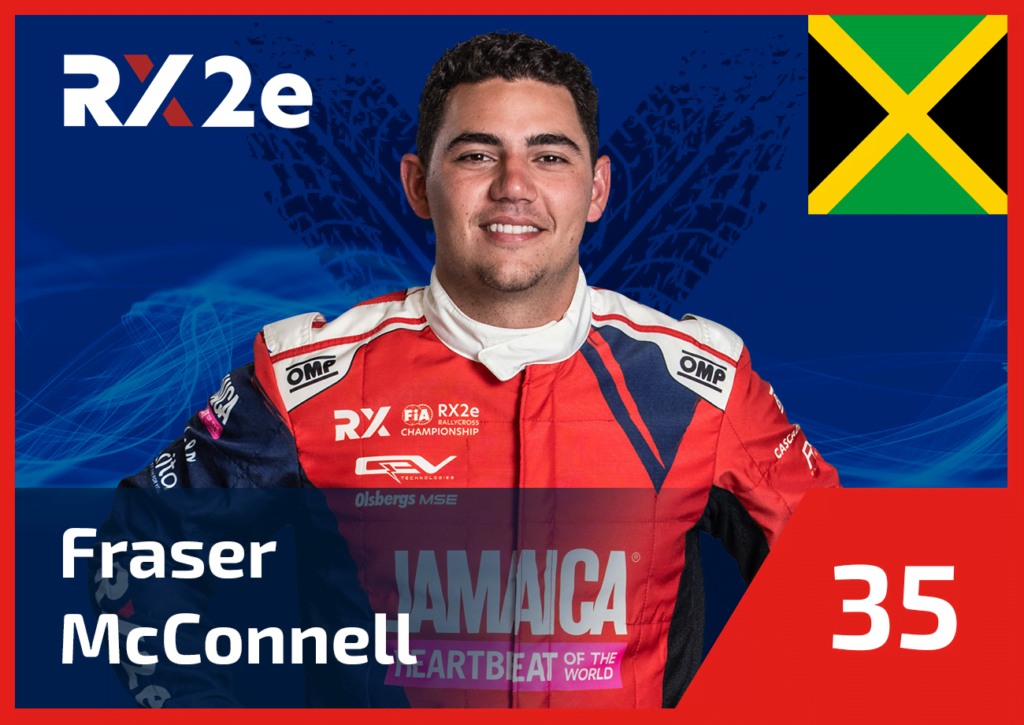 The Jamaican racer now intends to maintain this winning streak come November 12th and 13th when the fifth leg of the series continues
Fraser McConnell, Jamaica's Rallycross driver, expressed gratitude to his team for contributing towards his victory in in Los Angeles, California.
McConnell said that he had to drive with perfection as he aimed at winning his debut Nitro Rallycross title in the small track in Los Angeles. This he revealed on Monday night when he landed at the Norman Manley International Airport.
His reputation in the sport has grown thanks to this victory. Despite encountering a striking crash at the Nitro Rally cross series a couple of weeks ago, he still managed to finish in third place. This was in Minnesota at the ERX Motor Park.
However, this past weekend, he ensured that there were no such misfortunes to stop him from winning. He won the qualifying round on Saturday before accomplishing an almost-perfect race to win his first title in the championship.
McConnell pointed out that the qualifying times were not far apart due to the relative small size of the Los Angeles track.
During the Sunday race, McConnell started in the disadvantageous inside lane and had to compete against Robin Larsson who was already on the lead and is a fast-starter. Larsson employed the joker technique during lap two of the six-lap race.
Be that as it may, he was shocked to see McConnel take a very short time to edge a lead of 6.1 seconds over him. The race finally ended with Larsson finishing at 4th place after Oliver Eriksson who came 3rd and Andreas Bakkerud second.
The Jamaican racer now intends to maintain this winning streak come November 12th and 13th when the fifth leg of the series continues. This will be the final event of the 2022 series and will be held at the Wild Horse Pass in Phoenix, Arizona.
McConnell is currently ranked 3rd in the general standings. One more win would make him eligible to contest for the general title in the coming 2023 series.
About Author