Montego Bay Seek to Take Advantage of Their Chances from the Beginning
2 min read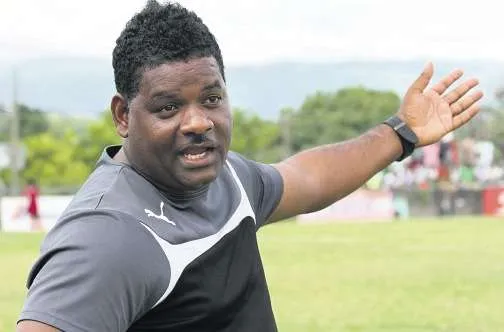 Duckie took over a team that was ranked last in last season's JPL
Donovan Duckie, Montego Bay United's coach, revealed that his team will be on 'factory reset' when they kick off their Jamaica Premier League (JPL) season by facing former victors Portmore United this afternoon at Drax Hall. The league kicks off today.
Duckie took over a team that was ranked last in last season's JPL. This notwithstanding, he disclosed that he has been putting in a lot of effort to make sure the team becomes more competitive this season. However, he revealed that he is not anticipating a short-time miracle. Be as it may, he believes that some improvement will be seen. The match against Portmore United is expected to be a grim test for the team.
The St James-based club struggled to score goals last season. All the same, Duckie expressed confidence in the current attacking players with the return of forward Allan Ottey.
Duckie further pointed out that Montego Bay United has never won an opening match since they joined the JPL back in 2011. He claimed that they seek to make history by changing this fate today.
Meanwhile, Phillip Williams, Portmore United's coach, said that his team is banking on its successful preseason and is looking to start this season on a high note. Last season, Portmore was ranked 10th in the JPL. They not only have now equipped themselves with some new skilled players such as Harbour View's Tevin Scott and Rohan Beadle from Waterhouse but also have been focusing on handling the areas they had not perfected last season.
Despite Williams not being well informed about many of his opponents, he commented that he expects a very challenging match against Duckie's team.
In other games today, Mount Pleasant is set to play against Faukland at the same venue while Dunbeholden meet Humble Lion at the Anthony Spaulding Sports Complex. Waterhouse will also meet Molynes while Tivoli face Tivoli Gardens at the Wembley Centre of Excellence.
In the Monday fixtures, Harbour View FC is set to meet Chapleton Maroons while Cavalier play against Arnett. Both this matches will be played at the Anthony Spaulding Sports Complex.
About Author