Natoya Goule feels honored that Manchester Road is named after her
2 min read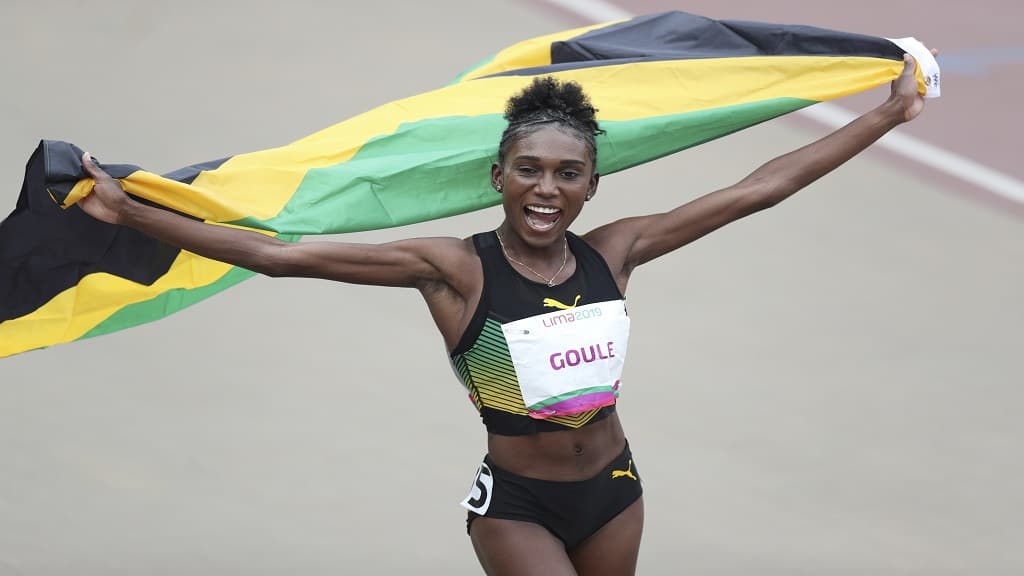 Natoya Goule has expressed her delight to hear that authorities have decided to name a Manchester road after her. The Jamaican middle-distance queen is a respected Olympian and that's why her community of Top Coffee Grove in Manchester decided to honor her achievements. The road was formerly known as Pond Road but it will now be officially referred to as Natoya Goule Avenue. Goule told the media she was thankful that councilor Mario Mitchell had worked on all of the paperwork required to officially rename the road. She said that ''It's all smiles from me and I'll forever be grateful."
Goule said that she never knew how the road got its initial name while growing up but she has always known it was there and she is now happy to be associated with it. The 30-year-old Jamaican athlete finished in sixth position in 2019 while competing in the World Championship and 8th in this year's Olympic Games final. Goule's currently holds a personal best time of 1:56.15 minutes. With a time of 1:56.44, the Jamaican superstar is ranked as the fourth best female in the world when it comes to 800m. Over the years, Goule has put in impressive performances while representing South Plains College, Manchester High, Clemson University and Louisiana State University.
The road opening was attended by the Honourable Olivia Grange, Minister of Culture, Gender, Entertainment and Sports; PNP's caretaker of Central Manchester Peter Bunting and Councillor Mario Mitchell of the Bellefield Division.
Goule is not the only Jamaican athlete to have a road named after her. In 2015, the government of Namibia named a road in Otjiwarongo after popular Jamaican sprinter Shelly-Ann Fraser-Pryce who is widely considered as the fastest woman on earth. The Jamaican sprinter and gold medalist visited the Office of Otto Ipinge, the Governor of Otjozondjupa, where she received an overwhelming welcome and Ipinge recommended that a street in Otjiwarongo be named after her.
She said that she had heard many good things about Namimbia and she was happy that she had visited the country. Fraser's visit to the African country was meant to encourage young athletes to work hard and dream big because even the most difficult dreams can be achieved. She is a perfect example that hard work pays off and this was her first visit in Africa.
About Author