Leon Bailey Injury Snags Causing Villa Problems
3 min read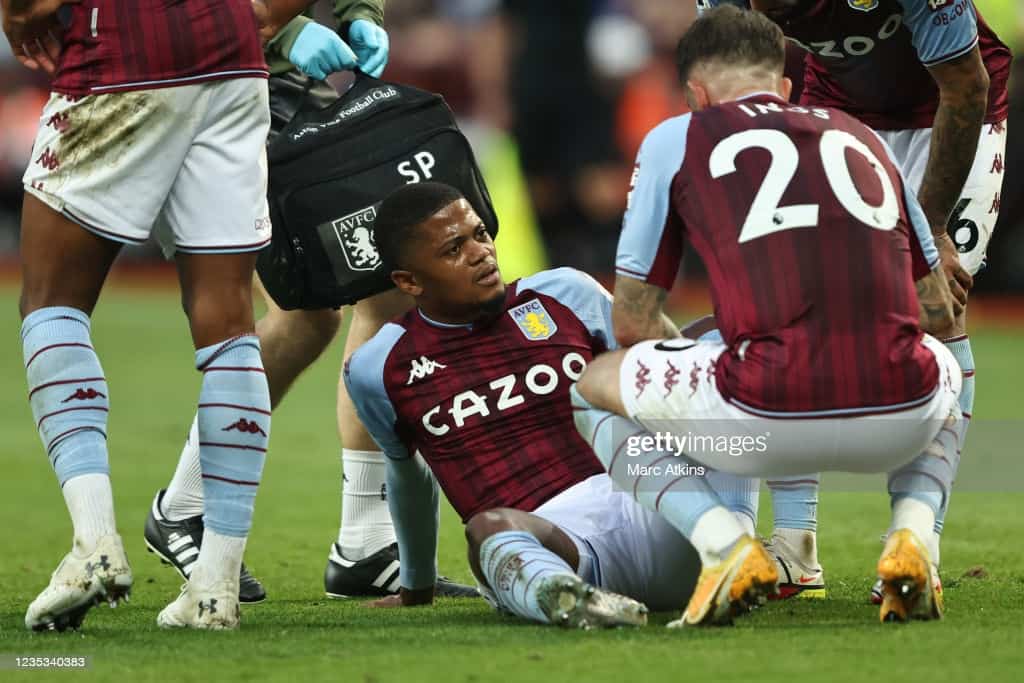 Jamaican Reggae Boyz superstar Leon Bailey is one of the two Aston Villa players returning from injuries after their recent match against Arsenal. Bailey's return is good news for Villa supporters but his consistent injuries have become a cause of concern because they have seen him miss many crucial games for Villa this season. Former Chelsea player Bertrand Traore and Bailey are the two players who returned to Aston Villa's squad to face Arsenal on Friday night. Bailey has missed four fixtures with a thigh injury. Traore failed to feature in Aston villa's match against Wolves while Bailey last played on September 18th in a game were e scored against Everton.
The Jamaican winger is likely to be subjected to a gruelling winter schedule because football governing bodies have revised international fixtures.
Coach Dean Smith has made Bailey one of is key players despite his injury-plagued start to life in claret and blue. Bailey's importance is clear for everyone to see, with his team losing three of their four games that he didn't play.
Bailey made his return in the second half in Friday's game against Arsenal. His team was losing 2-0 but Bailey made an instant impact by dribbling past players and helping his team keep possession of the ball. He made a dangerous run into Arsenal's defense before releasing the ball to Jacob Ramsey who smashed it into the top corner. This went down an assist for Bailey but despite Bailey's superb performance, his team still lost to Arsenal 3-1.
Concacaf has been struggling to organize World Cup qualifying matches because of hiccups related to Corona virus. The organization has announced that the games are scheduled to be held in late January and early February. This new schedule of three-round international matches is meant to complete these games on time.
These compressed fixtures are likely to cause a hectic schedule for Bailey this winter because his club and country matches are likely to be squeezed in together.
Jamaica is set to face Costa Rica, Panama and Mexico in matches that will be held from January 27 through February 2. Jamaica currently sits in the sixth position in a league of eight teams.
The Premier League has introduced a mid-season break that will happen around the same time and therefore Villa don't have a fixture within those dates. The break is meant to give players a rest. However, Bailey is unlikely to enjoy this break because Jamaica will most certainly call him up.
Bailey will not miss any league fixtures since Aston Villa will have an away match against Everton on January 22. This game will be followed up by a home game against Leeds United on February 8.
The club could have an FA Cup fourth round fixture on the weekend of February 5 and 6, but Bailey should be available if Smith needs him.
The Reggae Boy faces the possibility of playing seven consecutive games over that three-week period for Jamaica and Villa. Although it's a good thing that Bailey will remain available to play all games for his club and country, it's definitely risky to play him in all these games. Bailey's recent injury record suggests that he is likely to pick up another injury especially if he is overplayed.
Smith has already expressed concerns about Bailey's muscular injuries and could be forced to rotate the talented winger in order to avoid another problem.
The £30million man is currently fit and we hope that he remains fit for the rest of the season.