Shelly-Ann Fraser Price expresses interest to keep going until 2024 Olympics
2 min read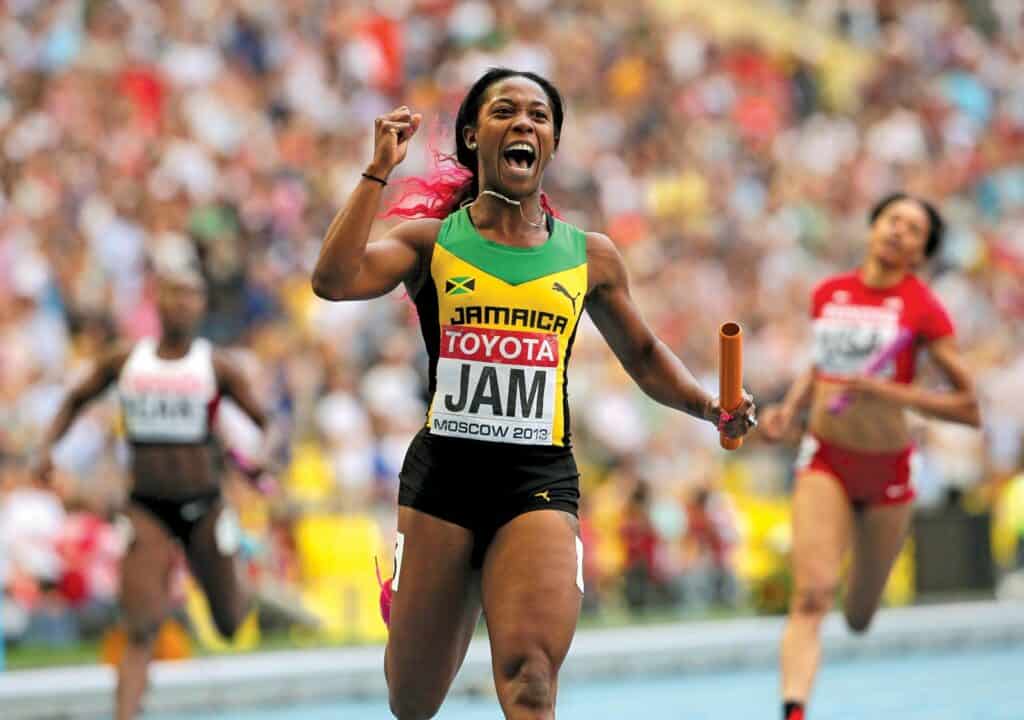 Shelly-Ann Fraser Price has expressed interest in competing in the 2024 Olympics Games that will be held in Paris. She emerged as the first woman from Jamaica to win the 100m race in approximately 10.70 secs. She is also known to be the third-fastest woman in the world. Fraser's success this year has made her optimistic about her career although, at the beginning of the season she could not see herself going past 2022. In an interview with Sky sports, the sprinter said that she was at the peak of her career and even while taking things slowly, one year after the other, she suggested that she would participate in the much-awaited 2024 Olympic games which will be held in Paris.
Fraser looks forward to defending her title in Oregon come 2022. She views it as the kind of progress that makes her believe that she has more to achieve. This comes after she finished off the season with a great win that made her reconsider her decision about retiring this year.
The Jamaican athlete beat the great and sensational award-winning sprinter Elaine Thompson at Athletissima, Stade Olympique de la Pontaise in Switzerland. She is also confident that she can run much faster even after finishing the 100m hurdle in just 10.60 secs. She clearly stated that a record of 10.50 secs is a possibility.
Fraser participated in the World Athletics Championships held in Osaka, one year before she came to the limelight by emerging first in the Olympics 100m games titles. She said that she remains motivated and determined to leave a great legacy. As she spoke to Sky Sports, she stated that her experience was unforgettable. She continues to encourage young people and the women currently in sports to continue pushing even harder towards the next level.
She said that she feels good with her journey and is ready to go for even better experiences come 2024. Ann Fraser spoke of the time when she lost to Elaine Thompson in Japan. That was one of the lowest times in the 2021 season. She obviously was disappointed when she was not able to emerge among the first three women to win the 100m hurdles at the Olympics.
Even though Tokyo was low, Pryce couldn't be prouder of herself for the win in Lausanne since that was the start of her breakthrough. At the Diamond League meeting, she ran in 10.60s and finished the season optimistic of much more in the near future. The 34-year-old was grateful for the highs and the lows that have shaped her career. She also admitted to questioning whether she was ever going to breakthrough in her career given that she had been running for some time. She expressed hope that her best days are yet to come.
So far, Fraser-Pryce has nine world titles and three Olympic gold medals. She believes that she can set a new record and wipe off Florence Griffith Joyner's world record of 10.49sec in 1988.