Nicholas Hamilton Still Celebrating His Award Of The RJRGLEANER People's Choice Award
2 min read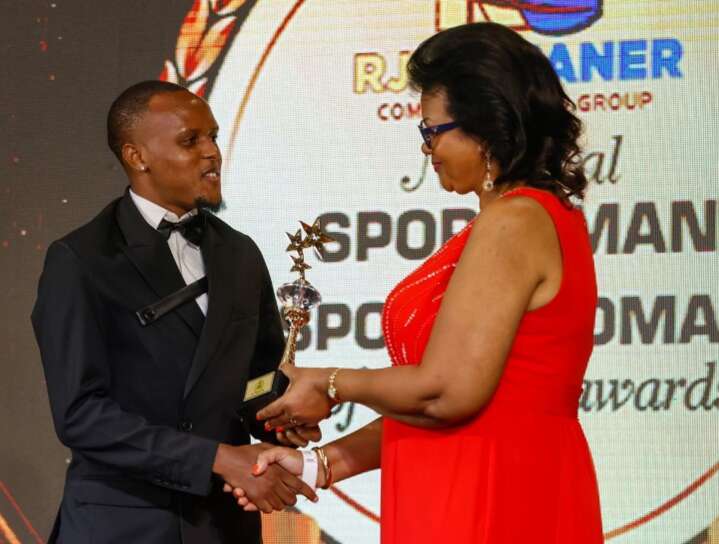 Hamilton showed a lot of humility while receiving the award. He was recently invited to train with the national team
Harbour View striker Nicholas Hamilton emerged as one of the winners of the recently concluded RJRGLEANER Sportsman and Sportswoman of the Year Awards. He was facing stiff competition from the likes of Shelly-Ann Fraser-Pryce and Shericka Jackson.
Hamilton was nominated because of his unforgettable goal against Waterhouse last summer. On the other hand, Jackson was nominated for her 21.45 record run while Fraser-Pryce was being recognized for her 10.67 seconds performance in the World Championships 100 metres race.
Hamilton's goal won him the award thanks overwhelming love from fans who voted for him.
He revealed that he was thankful for the award although he already felt blessed to be nominated alongside legends Fraser-Pryce and Jackson.
Hamilton's performances in the JPL play-offs played a major role in Habour View's fifth title win. The goal was was the icing on the cake.
Hamilton showed a lot of humility while receiving the award. He revealed that the thought of winning the award had not even crossed his mind.
Harbour View rode an unstoppable wave of momentum although they were the last team to qualify for the play-offs. However, this didn't stop them from emerging as the best in Jamaica. Hamilton has had spells in Scotland and Canada. He thanked head coach Ludlow Bernard for pushing him to deliver in critical moments.
He was recently invited to train with the national team. Coach Heimir Hallgrimsson revealed that he was impressed with Hamilton's skills . Hamilton is hoping to secure a prominent role in the Reggae Boyz team.
About Author