Red Wolves Sign Jamaican 'Messi' Marsh
2 min read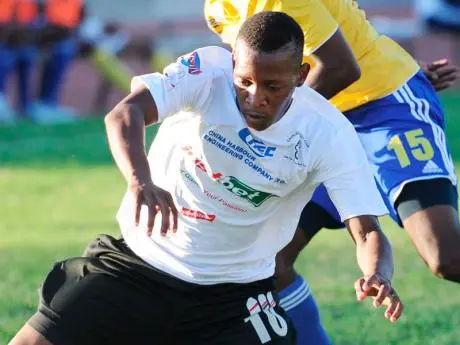 He believes that he will be signed up by an MLS team if he becomes a prolific goal scorer for his new team
Red Wolves have announced the signing of Jamaican Chevone 'Messi' Marsh. The former Cavalier forward is hoping to challenge himself in a new league after playing in Central America for four years.
The 28-year-old believes that this transfer will be important in pushing him to a higher level. He told journalists that Chattanooga Red Wolves provides a good platform to showcase his footballing skills.
Marsh revealed that he turned down numerous offers from other Central American teams. He said that he chose the US because the country offers better opportunities and greater exposure. This exposure will be essential in helping him step up to a bigger league in the near future.
Marsh said that he is ready for the new challenge since he has always wanted to test himself against the best players in the world. He emphasized that he has never put a limit to the things he can achieve in his football career.
Marsh said that he has set high targets to meet on a consistent basis. He is hoping to put double figures(in terms of goals and assists.) He believes that he will be signed up by an MLS team if he becomes a prolific goal scorer for his new team. He is also hoping to attract the attention of European teams. Europe is considered to be the highest level of football.
He also hopes that his big performances can help him break into Heimir Hallgrimsson's Reggae Boyz team.
The Jamaican has inked a two-year deal with the USL club.
About Author