SHANIEL BUCKLEY Shines In JWPL
2 min read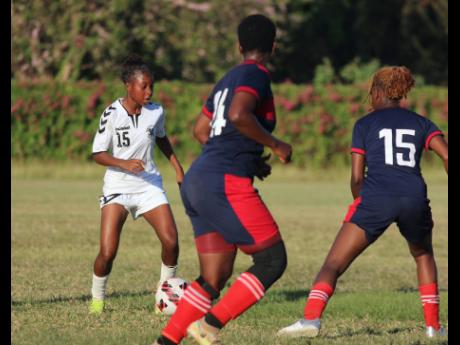 As of now, Buckley is the top scorer in the league with 19 goals
Shaniel Buckley, 17, has so far garnered 19 goals out of the 200 that have been scored in the Jamaica Women's Premier League (JWPL) which has had seven rounds of games. As of now, Buckley is the top scorer in the league.
Buckley netted 2 goals and assisted in scoring some goals for Frazsiers Whip FC on Saturday when the team thrashed Royal Lakes 9-0 in their JWPL match that went down at the Royal Lakes sports complex.
Buckley is typically quiet and shy when not on the field but while playing, she is a good attacker with good goal scoring instincts. She is still prevailing over seasoned defenders in the local women's league.
Buckley, who is from Portmore, has been talented ever since she was young as she learned from her uncle, Andre Lewis, who is also a footballer. She is a very fast runner. She once played in the national under-17 and under-15 squads. Furthermore, she was asked to attend the senior women's camp that was staged recently. She revealed that she had gained a lot from this experience.
Buckley further revealed that Lionel Messi was her role model despite the fact that she rarely watches football.
Xavier Gilbert, Buckley's coach, showered her with praises stating that she was one of her key players who reminded him of former national player, Shakira Duncan.
Andre Lewis is currently playing for Hartford Athletic in the United States Soccer League. Buckley wishes to emulate him and reach his level someday.
About Author