On this Day: The Day the Biggest Athletic Star was Born
2 min read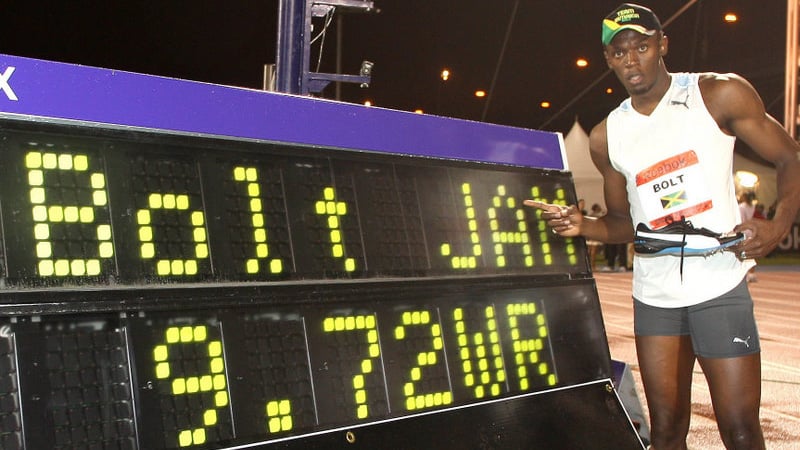 On this Day: Usain Bolt Emerged has the Biggest Athletic Star

Usain Bolt is one of the greatest athletes of all time. This guy marked an entire era of the king of sports. Bolt won as many as eight gold medals at the Olympic Games, and at the same time, he was the world champion in several disciplines 11 times. For almost a decade, he was unstoppable on the athletics track in the 100 and 200m races.
His rise began in 2008 when he ran a race in Kingston in early May at a time of 9.76. It was the second-fastest time in history at 100m. Many at the time believed that it was a coincidence or that time had not been calculated in the right way.
Bolt dissuaded all those who doubted him four weeks later when he finished the 100m race in New York at the Reebok Grand Prix in 9.72. That time was a new world record.

It was clear that day that athletics got a new star and that Jamaica got a fantastic sprinter. At that moment, it was not possible to guess what kind of successes Bolt would achieve in the following period.
On the day when Bolt set a new world record, the weather conditions were very bad. The race was therefore postponed for an hour.
After that hour, the conditions were still bad, so heavy rain and thunder postponed the race for another 40 minutes.
When Bolt finally took the starting position, the track was very wet and fog hovered over it. In such conditions, few expected Bolt to surpass the result he set a few weeks earlier in Jamaica. Then his coach Glen Mills said: "This is just the beginning".
He was right. On May 31, 2008, Usain Bolt set a new world record in the 100m. Then, with a time of 9.72, he left behind world champion Tyson Gay and other competitors, which will be the introduction to great results at the Olympic Games in Beijing, when he broke the world record again, winning two gold medals.
About Author