Hall expresses mixed feelings about replacing ex-teammate and coaching partner Whitmore
2 min read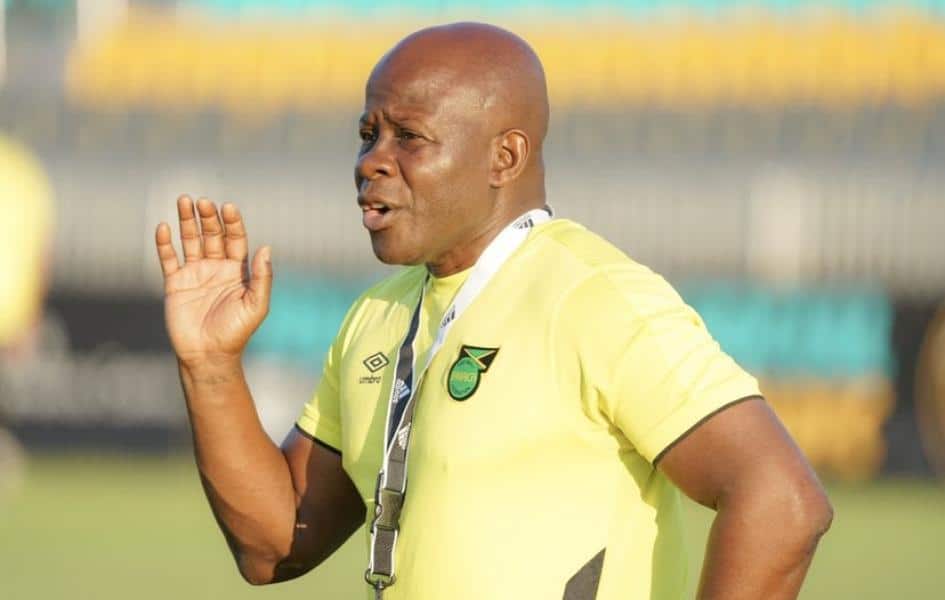 Paul Hall, Jamaica's interim Head Coach, admits that taking over from Theodore Whitmore has been difficult. Whitmore, 49, was fired as head of the Jamaica men's football team recently after the Reggae Boyz had a shaky start-up during their final-round World Cup qualifying quest.
Hall was promoted to the top post after serving as an assistant coach for the first eight qualifiers. He was also a former teammate of Whitmore before and after Jamaica's historic appearance at the 1998 World Cup Finals in France. Hall, 49, who was born in England, told some reporters that it was a bittersweet experience. He said this during a news conference with journalists.
The former national striker stated that it was a privilege and a great honour to coach the team as it fills him with pride to carry forth the country's objectives, hopes, and goals. He added that Theodore has been a terrific friend, co-worker, and former teammate, with whom they have accomplished a lot together. As a result, taking that role was really tough on him.
He went on to say that they have exchanged texts and discussed the issue. He guarantees that Whitmore is rooting for them. He admires him for that because it must be extremely devastating for him to lose his job, as it would be for anyone else.
With seven points, the Jamaicans sit sixth in the eight-team Concacaf qualification standings, but they still have a chance to advance. Canada is in first place with 16 points, followed by the US (15), Mexico with 14 points, Panama with 14 points, and Costa Rica with (nine). El Salvador is in seventh place with six points, while Honduras is in last place with three. Six matches are left for each side.
The top three nations in the rankings will automatically qualify for the Qatar 2022 World Cup Finals, while the fourth-place holder will compete in an intercontinental match for a seat in Qatar. The next planned qualifier for Jamaica is against Mexico on 27 January 2022, at home. They'll play Panama on 30th January before ending the international window on 2nd February against the visiting Costa Ricans.
However, Hall's term will begin on January 20 with an international friendly against Peru in Lima, Peru. Hall explained that they have to keep building on what Whitmore started and that is what he would tell the guys. He was determined to continue Theodore's good work.
Whitmore, a star midfielder at the 1998 World Cup, led Jamaica to the Concacaf Gold Cup final in 2017. He was also in command when the Reggae Boyz were knocked out of the 2019 Gold Cup semi-finals. As a player and coach, he won the Caribbean Cup.
Hall voiced hope after being assigned the task of turning the Reggae Boyz ship around, despite Jamaica's terrible position on the Concacaf qualifying standings.