Paul Hall Shows Interest In Renaldo Cephas
2 min read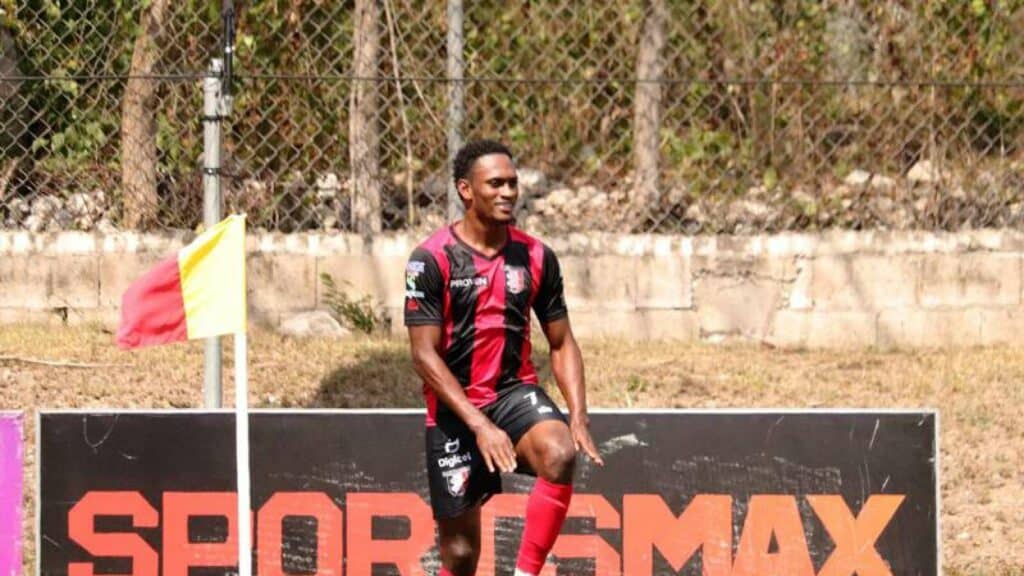 Cephas Recently Received Interest From a North Macedonia Team That is Looking to Sign Him
Paul Hall, the Reggae Boyz Head coach, admitted that he is extremely impressed by starlet Renaldo Cephas of Arnett Gardens. This season, the winger has developed dramatically and added goals to his repertoire.
Last Sunday, His treble against Tivoli Gardens gave him 10 goals for the season. His goal-scoring prowess has put him in position for the Golden Boot. Currently, he is behind Daniel Green of Mount Pleasant by 2 goals only.
When asked about Cephas after a 3-1 win against Suriname in the Nations League post-match media briefing, Hall claimed Cephas was unfortunate not to be in the team right now.
He went on to say that he had Cephas in training and he was extremely unlucky not to be given the chance due to stiff competition. He hoped that he would have been called up since he wanted to take to Peru for his first game.
Hall claims that he has 7 "young talents" in his roster, in addition to 16 "key players," which is why Cephas is now losing out.
He does not, however, rule out the potential of the player getting picked in the near future. He used to coach him on the local Under-23 team. Hall went on to say that Cephas is an outstanding football player.
Cephas recently received interest from a North Macedonia team that is looking to sign him. He is set to follow in the footsteps of other Reggae Boyz attackers who play in Europe.
Other local players, according to the head coach, have a chance of getting called up and joining the national team. Cephas is likely to get another chance to make the Nations League roster.
About Author