Usain Bolt Wins Charity Soccer Aid Trophy
2 min read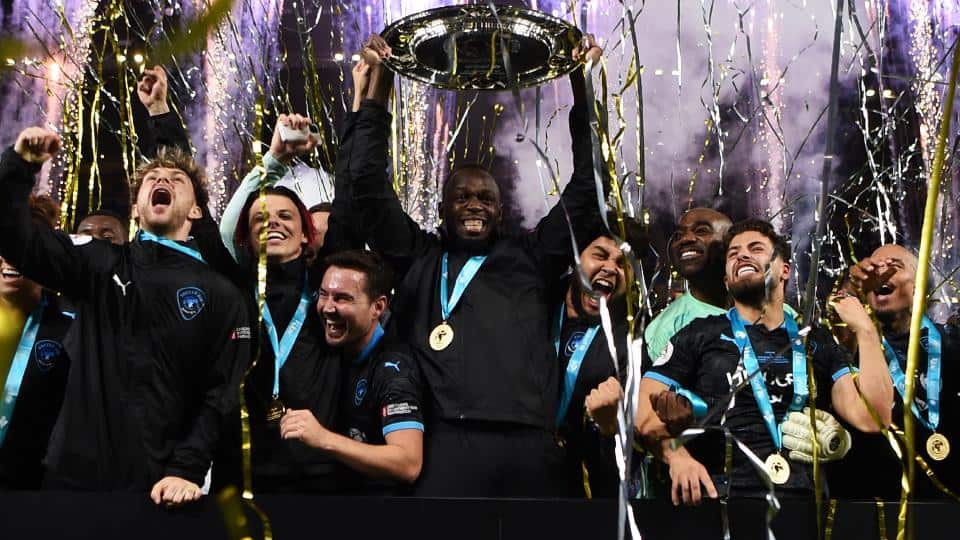 The Match Raised a Total Amount of £15,673,728, It Will Be Used To Help The Needy
Soccer Aid 2022, one of the largest yearly charity events, took place yesterday at the London Stadium. This year's game is the 11th season of the charity event, which put some world superstars against each other to raise funds for UNICEF. Past games have been staged at the Etihad Stadium and Old Trafford in Manchester; however, this year's event was held at the London Stadium, which is the headquarters of West Ham United.
The game was between Bolt's World XI who faced off against England.
The England team was composed of retired players like Joe Cole, Gary Neville, and Jamie Carragher as well as personalities like Damian Lewis, Sir Mo Farah, and Liam Payne. They were managed by Emma Hayes, Harry Redknapp, and David Seaman.
Idris Elba, Arsene Wenger, and Robbie Keane led the World XI team that includes Usain Bolt, Roberto Carlos, Dimitar Berbatov, Cafu and Martin Compston, as well as Andrea Pirlo and Petr Cech.
Last year, World XI won 3-0 courtesy of 2 goals from Kem Cetinay, a Love Island star and Tv host, and a 90th-minute goal from Lee Mack the comedian. Following the game at Wembley Stadium in 2008, this was the third occasion Soccer Aid has played in London.
Bolt a good performance and he even came close to scoring a couple of times.
On the night, Tom Grennan was named player of the match. What a thrill for comedian Lee Mack, who was shone for the second year in a row with taking the game-winning penalty and hitting it past David Harewood to give World XI a career-high sixth Soccer Aid victory!
The total amount raised was £15,673,728 – exceeding last year's amount and making it the biggest money raised by a single Soccer Aid occasion!
Usain Bolt's World XI won their 4th consecutive championship on penalties, defeating Liam Payne of England.
After goals from Kem Cetinay, Noah Beck, Tom Grennan, and Mark Wright tied the game 2-2 in regulation time. The World XI easily won the tiebreaker penalties 4-1.
About Author