Pinnock Praised By His Coach After He Signed A New Deal With Brentford
2 min read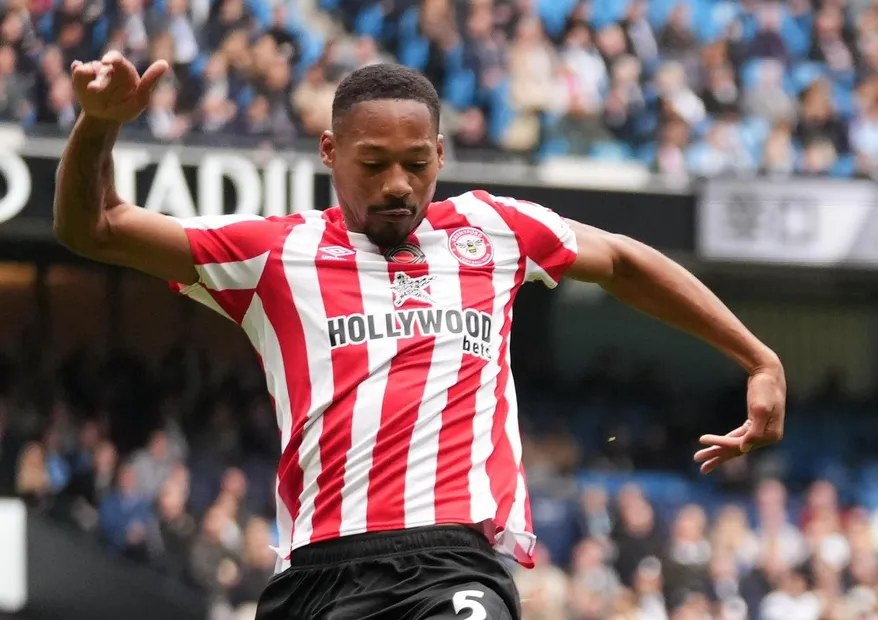 Pinnock has made 154 appearances for the English club with 62 of those games coming in the Premier League
Brentford manager Thomas Frank was full of praises for Reggae Boyz defender Ethan Pinnock. He called him "a mountain in defence" immediately after he signed a new four-year contract with the English team.
The 30-year-old international was a key player in the club's ninth-place finish. The defender is known for his imposing performances thanks to his six-foot, two-inch frame. The Jamaican international will now play for the west London club until 2027. Brentford is enjoying their second season in the premier league after they were promoted in 2020–21.
Frank said that he is pleased that Pinnock has committed his future to the club. He praised Pinnock for delivering performances that helped the club to gain promotion. He revealed that Brentford gave Pinnock the contract because he has seamlessly adapted into the English Premier League.
Pinnock has incredible story, having developed from a non-league footballer to a top-flight footballer. Coach Frank said that Pinnock has a likeable personality and he can still be improved as a footballer.
Pinnock joined the England-based team in 2019 after spending two years in Barnsley. He quickly established himself as a key player even before the team achieved promotion. Pinnock's brilliant performances earned him six starts in the Jamaican national team.
Frank praised Pinnock for being effective in both defending and attacking. He described him as a special player because it isn't common for defenders to score important goals. He has scored eight goals for 'the Bees'. His final goal came on Saturday against newly crowned champions Manchester City. This was an important goal because the game ended in a 1-0 win in favor of Brentford.
Pinnock has made 154 appearances for the English club with 62 of those games coming in the Premier League.
About Author