President of JGA Greatly Delighted Over the Female Golfers that Secured the George Teale Trophy
2 min read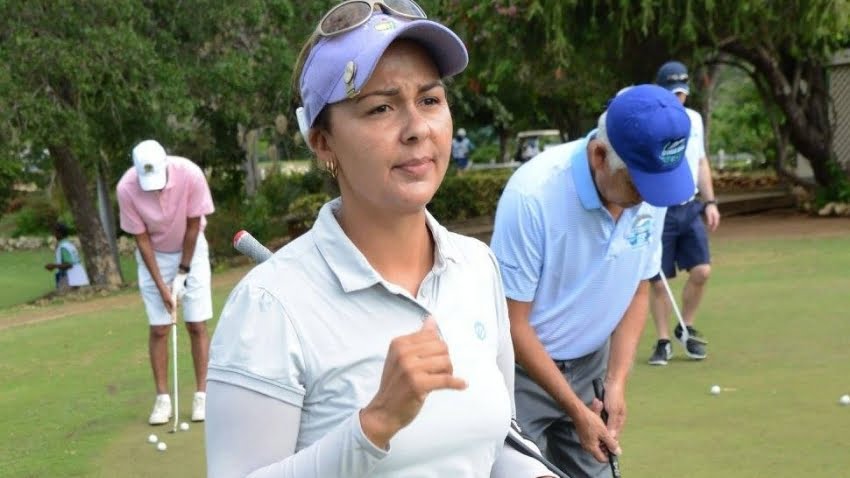 Munn Barrow was initially a player who contributed to five of Jamaica's former titles
Jodi Munn Barrow, president of Jamaica Golf Association (JGA), revealed that she found it hard not to express her joy when her young female team bagged the Teale Trophy. They secured this title recently during the 65th Caribbean Amateur Golf Championship. The event took place in the islands of Turks and Caicos.
Munn Barrow was initially a player who contributed to five of Jamaica's former titles. She said that she was very proud of her country Jamaica due to the fact that they lasted longer than front-runners Puerto Rico. In the overall scores, Jamaica won by 12 shots.
The female team's captain is Emily Mayne. There were some beginners like Mattea Issa, Cameron Marsh and Winnie Lau. They all took part in raising Jamaica's flag during the three days hence ensuring Jamaica wins the trophy once again since their last win in 2006.
Munn Barrow informed media sources that she was initially nervous at the beginning of the tournament until when she realized her team would win. According to the JGA president, the young female team making it to the senior standings to guarantee silverware shows that the nation's junior programme success has already started.
Out of the four Jamaican golfers, three made it to the top 10 in the individual rankings whereby March and Mayne finished in fourth and fifth positions respectively while Mattea Issa finished in seventh place.
On the other hand, Jamaica's men were ranked fourth in the championship. This was a two-spot drop from last year where they finished in second-place.
In the third and last round, the top four men were Owen Samuda, Rocco Lopez, William Knibbs and Justin Burrowes. They performed by scoring 31 points over par 895. This was 35 strokes below Puerto Rico who won. Dominican Republic came in second place with 18 over par 882 while Cayman Islands were third with a total of 886 gathered during the three days.
About Author