Reggae Girlz Humbled By Canada
2 min read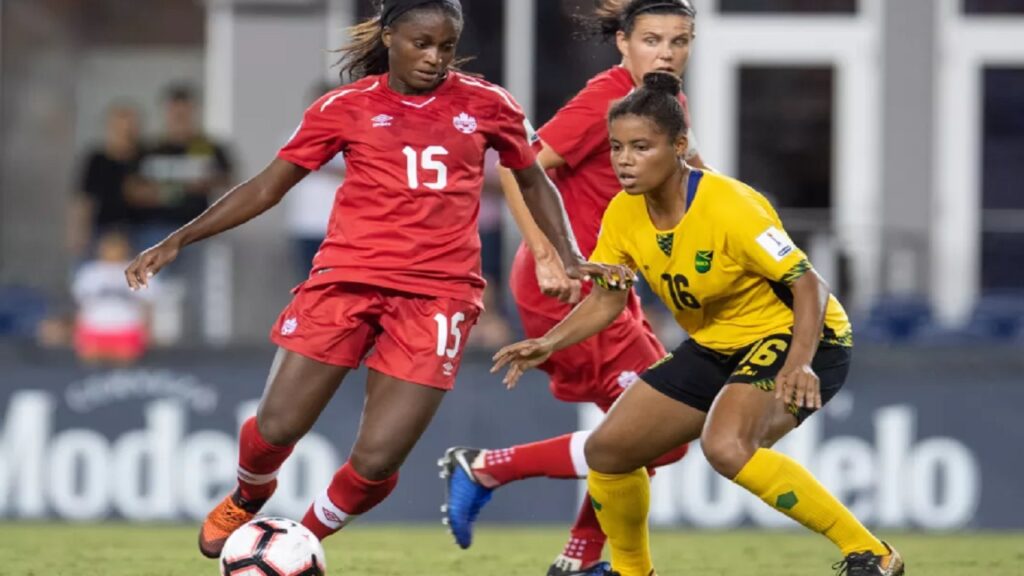 The game had an aggregate score of 4-1 after Jamaica lost 2-0 in the first game
The Reggae Girlz have lost their second leg game against Canada. This result means that Jamaica will not be competing in their first ever Olympic Games football game. The game ended with a 2-1 score-line in favor of Canada.
The game had an aggregate score of 4-1 after Jamaica lost 2-0 in the first game. Canada was the host nation and the game happened at the BMO Stadium. There was an attendance of approximately 30,000 spectators in Toronto on Tuesday night. This is a record attendance in Ontario for both women's and men's national team games.
Jamaica scored the first goal when Drew Spence scored a brilliant free-kick from outside the box in the 33rd minute. The Tottenham Hotspur midfielder has made a habit of scoring important goals for Jamaica.
Cloé Lacasse responded with a 39th minute goal that brought Canada back into the game. The Arsenal midfielder scored with her head after a deadly ball was delivered from the corner-kick position.
The Canadians took the lead when Jordyn Huitema scored in the 50th minute. She was introduced as a substitute in the beginning of the second half. Huitema's goal was created by Chelsea's Ashley Lawrence.
Canada are the reigning Olympic champions and they will be competing in the next Summer Olympic games. They will be hoping retain their title in the tournament.
This is a devastating result for Jamaica because they were hoping to be the first Carribean nation to play football in the Olympics.
About Author