Reggae Marathon Set to Return With Many Anticipating It
1 min read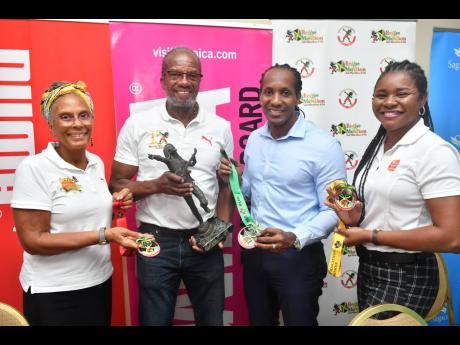 Due to the COVID-19 pandemic, the Reggae Marathon, 10K and Half Marathon were held virtually in both 2020 and 2021
The Reggae Marathon's race director, Alfred 'Frano' Francis, disclosed that many Jamaicans are looking forward to the return of the event this weekend where individuals will compete as usual in Negril.
Due to the COVID-19 pandemic, the Reggae Marathon, 10K and Half Marathon were held virtually in both 2020 and 2021. More than 600 people were present in Jamaica for the Negril Reggae Marathon event virtually.
Francis explained to various media sources that his organization is glad to stage the event under normal circumstances this year. This follows easing of government restrictions because of the reduction of COVID-19 cases all over the world.
He said that holding the event physically embraces the physical culture and all the qualities that made the Reggae Marathon a popular event in the first place. He further stated that he expects many people to show up for the event as many people, some living abroad, have shown interest in participating in the marathon.
He detailed that they are expecting to host competitors from more than 30 countries and that the event is being marketed both locally and internationally due to partnerships with various ambassadors.
About Author