Bunny Shaw Scores Third Goal to Keep Man City On Its Unbeatable Run
2 min read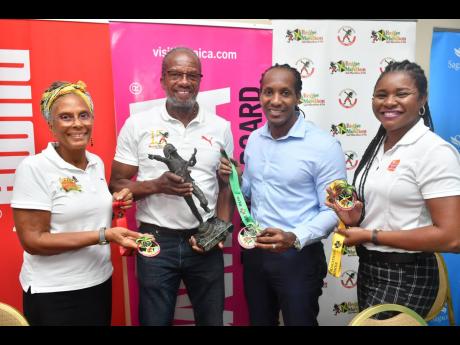 Meanwhile, Tottenham Hotspur's and Jamaican midfielder Drew Spence helped the team clobber Coventry United in a staggering 5-1 win
Reggae Girl Khadija 'Bunny' Shaw once again hit the limelight when she scored the third and last goal giving Manchester City a 3-0 win over Sunderland in an English FA Women's League Cup match that went down on Sunday at the Academy Stadium.
The 25-year-old Shaw has so far bagged the highest number of goals in the Women's Super League, scoring eight goals in seven games. She netted the third goal against visiting team Sunderland during the 59th minute.
City played with much assuredness and thus won their seventh game in all competitions. Shaw fired the ball into the net after getting a clean pass from teammate Steph Houghton.
Shaw has so far netted 11 goals for the club this season. Moreover, she recently scored a goal for the Reggae Girlz while in Jamaica in a two-match series against Paraguay.
The first goal of the match was scored by Julie Blakstad 8 minutes into the game. Shortly after the break, Australian winger Hayley Raso scored the second goal.
Two other Reggae Girlz also made highlights during the weekend. Tottenham Hotspur's midfielder Drew Spence helped the team clobber Coventry United a staggering 5-1 in Group E. Meanwhile, Shania Hayles played for Bristol City which lost 2-1 to Charlton Athletic in Group D.
The tournament has five groups. The winners in each group alongside one outstanding runner-up will proceed to the quarter-finals to join Arsenal and Chelsea.
About Author