Retired Reggae Boy Cummings Believes Current Squad Can Qualify For 2026 World Cup If They Play With Bravery
2 min read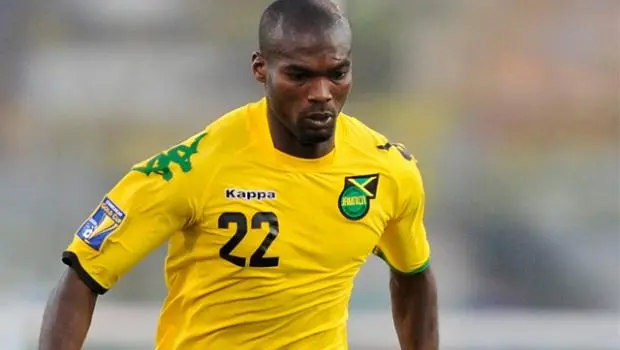 He believes that the current players should use their strength and skill on the ball without showing respect to their opponents
Former Reggae Boyz striker Omar Cummings has urged the current Jamaican squad to show bravery in their quest to clinch a World Cup spot in 2026. The Caribbean nation is currently working on qualifying this tournament.
Cummings said that Jamaica has enough talent to qualify for the 2026 World Cup. This football spectacle is expected to happen Mexico, Canada and United States of America. Cummings played 35 times for the national team in a career that lasted from 2008 to 2012. He retired with 7 goals for Jamaica.
Jamaica can qualify by grabbing a direct slot or clinching an inter-confederation play-off spot. The host nations already have automatic berths in the 2026 tournament.
Cummings emphasized that this is Jamaica's best opportunity to qualify for the global showpiece. This is because Jamaica doesn't have to face off against the host nations. He believes that Jamaica has one of the best teams in the Concacaf region.
Cummings knows a lot about World Cup qualifiers having scored in a qualifier match against Canada in 2010. He expressed confidence that coach Heimir Hallgrimsson will be able to get the best out of his Reggae Boyz stars. The Boyz will be in action this weekend when they face Trinidad and Tobago.
Cummings believe the Reggae Boyz biggest strength is that they have powerful athletes who posses skill on the ball. He believes that the current squad should utilize these skills without showing respect to their opponents. He revealed that Jamaica has failed in the past because of being too respectful of their opponents.
According to Cummings, the coach should choose his best squad and stick with it in order to build chemistry. The qualifiers will start in 2024.
About Author