Kingston Academy To Test Themselves In Friendlies Against European Teams
1 min read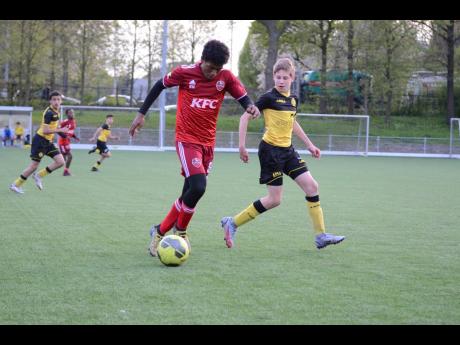 He said that local players can use this pathway to grow into professional football
Coach Eric Rademakers has revealed that the Kingston Football Academy is travelling to Europe to play friendly games against some top teams. The Jamaican team will participate in a tournament.
The Dutch-born coach will lead his team against Borussia Monchengladbach's under-15, Roda JC Kerkrade and Fortuna. They will also face the under-15 and under-17 teams of Dutch giants PSV Eindhoven.
They will also play against English championship teams like Luton Town, Peterborough and Norwich. These games will happen in a tournament that will carry on until the end of March.
Rademakers said that these friendlies will help the academy establish a pathway to success by building relationships with these European teams. He said that local players can use this pathway to grow into professional football. He revealed that the aim of these friendlies isn't necessarily to win every game.
The under-17 team is made up of players like Javin Williams, Nashardo Gibbs, Ahir Dixon, Dusting Cohen and Tawayne Lynch (GK). These players are also included in the under-17 Reggae Boyz training squad.
Unfortunately, three of the under-15 players have been left out of the championship because they didn't meet administrative requirements.
Rademakers expressed his appreciation for KFC because they have been sponsoring them for two consecutive years.
About Author